News story
Cadets and veterans debate at the House of Lords
Cadets and veterans from across the UK came together last week to have their say on defence and remembrance at the House of Lords.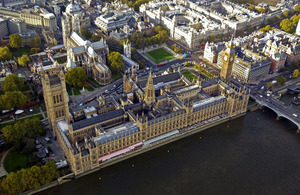 The tri-service event, 'The Great War: Listening to the Past; Talking to the Future', organised by the House of Lords, the Royal British Legion and the English-Speaking Union, saw the debate focus on the question of the legacy of the First World War and how it shapes our nation today.
This is a topic which will be increasingly in the nation's consciousness with the centenary of the outbreak of the First World War next year.
Coco Collard, from the Tunbridge Wells Girls' Grammar School Combined Cadet Force, was one of the key speakers at the debate. She said:
It was a great honour to speak in the chamber because it's such a prestigious place to be, and when I stood up there, my heart was beating like crazy beforehand, but I just went calm and looked at my notes and said what I needed to say and it was a really great experience.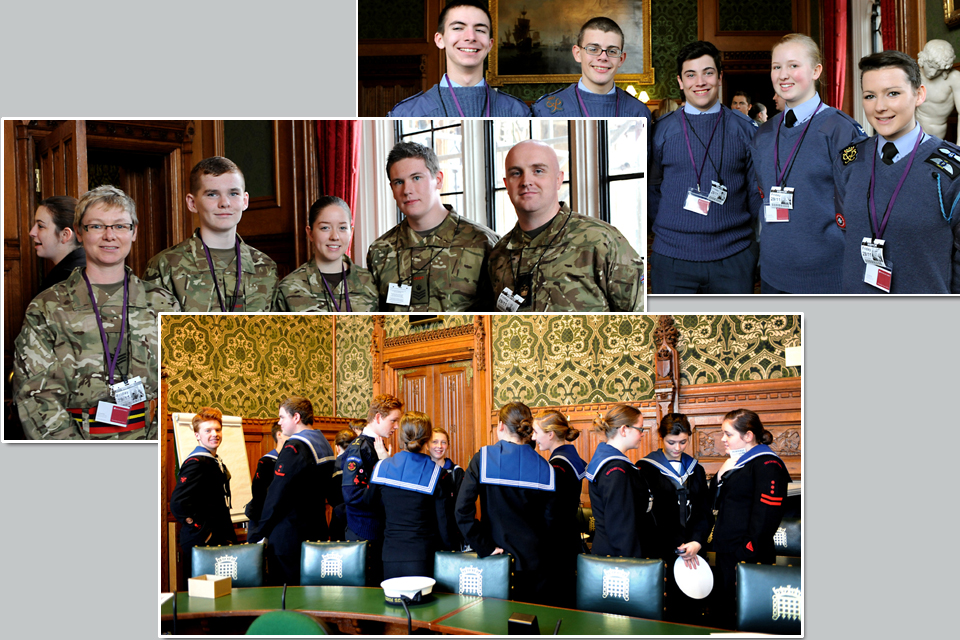 The debate explored issues including whether the UK is a more globally responsible nation and if our society is more aware of the impact of war, and asked the young people to consider if the UK has learned from its experience.
Speaking ahead of the debate, Lord Speaker Baroness D'Souza said:
Chairing the debate from the woolsack, I look forward to hearing the speakers' views on the legacy of World War One, and how it shapes the UK today.

With views from all ages and experiences, this promises to be a lively and challenging debate. I hope that it will touch upon a number of relevant issues about our society, the UK as a nation and our place in the world today.

I hope too that it will provide a fitting way of remembering those who made the ultimate sacrifice in World War One and in conflicts before and since.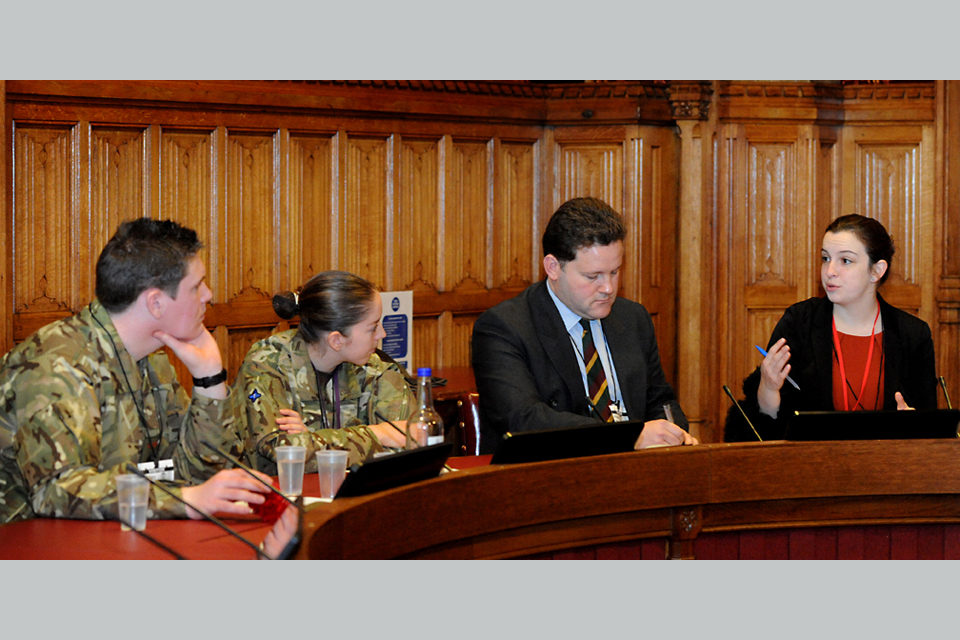 This was the seventh annual Lords Chamber Event. They form part of a broader outreach programme that aims to raise awareness of the role and work of the Lords.
The debate was broadcast on BBC Parliament and will also be available in full on the Lords YouTube channel.
Published 6 December 2013