Cabinet Office responds to PASC report on government IT
The Cabinet Office has issued the government's response to the 'Government and IT' report by Public Administration Select Committee (PASC).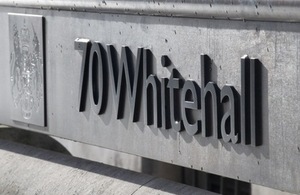 The Cabinet Office has issued the government's response to recommendations in the Public Administration Select Committee's (PASC) Government and IT – "a recipe for rip-offs": time for a new approach: further report. This update from PASC requested additional information around the recommendations on "benchmarking, legacy systems and capacity/capability gaps".
Minister for the Cabinet Office Francis Maude said:
We are committed to using ICT to drive delivery of more efficient, cost-effective public services - and we are already seeing the results. Just this month, we announced new agreements with two of the government's biggest IT services suppliers, Capgemini and Oracle, that will produce combined savings of more than £275 million. These are just the latest in a series of contract renegotiations with large suppliers and show our unwavering determination to secure more flexible contracts, a better deal for taxpayers and a level playing field to allow smaller companies to enter the market.
Published 19 April 2012