Businesses lead the march towards workplace equality
Nomura Bank is the latest major company to commit publicly to promoting gender equality, equalities minister Lynne Featherstone announced today.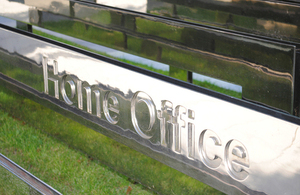 The banking and investment firm joins the likes of tesco, BT, ernst & young and glaxosmithkline by signing up to the 'think, act, report' scheme, a voluntary way of reporting on equality, which will help close the gender pay gap.
This is another example of the government working with businesses to break down barriers to women achieving their potential at work.
Equalities minister Lynne Featherstone said:
'I am delighted that nomura has joined a number of the UK's leading companies and signed up to voluntarily report on gender equality.
'We abandoned the last government's approach to equality, which was based on excessive legislation and trying to dictate how people should behave.
'Our voluntary approach is reaping rewards, as more firms are realising the business benefits of using women's talents. It's not just about fairness; it makes economic sense.'
The home office launched 'think, act, report' in September last year, to provide a platform for employers who are committed to diversity to shine a light on their good practices, as well as empowering employees to challenge companies who are lagging behind.
The scheme gives a step-by-step approach for employers to identify the barriers facing their female employees, take action to address the issues identified, and report publicly on their progress; in short: think, act and report. The framework is flexible, and although focused on large and medium sized businesses, it is open to all.
It is an example of the government's equality strategy in action - which is based on putting in place an architecture to support organisations and individuals to do the right thing.
Lynne Featherstone also announced that employment tribunals will be provided with the power to require an employer who loses an equal pay case to carry out a pay audit, where there is likely to be systemic discrimination.
Lynne Featherstone added:
'We strongly believe that a light-touch approach is the best way to encourage most employers to deal with the complex causes of unequal pay. But it is right to take strong action in the few cases where employers have been shown to have breached the law.
'This strikes a balance between promoting workplace equality and letting businesses get on with their jobs.'
Companies who employ fewer than ten people will initially be exempt from the proposal, and there will be a further consultation on exactly what companies will be required to publish when carrying out an audit.
This new power will supplement the voluntary framework and demonstrates the government's commitment to act firmly to protect against discrimination where necessary, without imposing unnecessary burdens on the majority of firms.
Notes to editors
1. Under the new legislation, where an employer has breached the law and can't show any reason why there is a difference in pay, an audit is likely to be ordered.
2. An employer will be able to avoid this if they can demonstrate they have done a pay audit in the last three years, have transparent pay practices, or can show another good reason why it would not be useful to make an order.
3. Businesses with fewer than ten employees will initially be exempt.
4. To view the consultation response click here - http://homeoffice.gov.uk/equalities
5. Modern workplaces consultation - http://discuss.bis.gov.uk/modernworkplaces
6. Link to equality strategy -http://www.homeoffice.gov.uk/publications/equalities/equality-strategy-publications/progress-report
7. For more information on how to implement 'think, act, report click here http://www.homeoffice.gov.uk/tar
Published 14 June 2012