Press release
Businesses in Wales paving the way for growth, says Welsh Secretary as ILO stats released
Welsh Secretary Cheryl Gillan said today [14th September] that businesses in Wales are continuing to do well despite the difficult economic …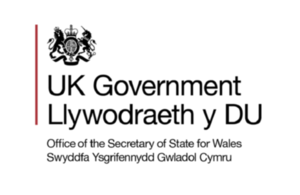 Welsh Secretary Cheryl Gillan said today [14th September] that businesses in Wales are continuing to do well despite the difficult economic climate.  The Welsh Secretary was speaking ahead of preparations for the Fast Growth 50 dinner this Friday [16th September], marking the growth of indigenous Welsh businesses.
Cheryl Gillan said that whilst today's Labour Market Statistics are disappointing, there are signs that growth is boosting the business sector, which will result in more opportunities for workers in Wales.  She said the lack of a decision on Enterprise Zones in Wales was 'worrying' and challenged Welsh Government to initiate Enterprise Zones to boost growth.
The latest statistics show that employment levels in Wales have decreased, and unemployment levels have increased.  The ILO surveys show that both the employment level and rate have fallen, whilst the unemployment level and rate have both risen.   The employment rate in Wales was 67.7%, a decrease of 1.0%, The unemployment rate was 8.4%, a rise on last quarter of 0.6% and the The economic Inactivity rate was 26.0%, a rise of 0.7% on last quarter.  The ILO survey also showed that Claimant Count unemployment rate was 5.5% in August, an increase of 0.1% from July 2011.
Mrs Gillan said: "Although today's figures point to a disappointing picture across the United Kingdom, the economic climate continues to prove that serious recovery is never plain-sailing.  It is essential that Welsh and UK Minsters move quickly to make sure that Welsh businesses have the same opportunities as those across the border and I am hoping that Welsh Government will also introduce Enterprise Zones, in order to stimulate growth potential in targeted areas. 
"We are still waiting to hear of Welsh Government's plans in this area and it is worrying that no decision had been made.  I think today's figures demonstrate that we need to roll up our sleeves and work together for one common goal: more jobs and more investment in Wales.  We are already working closely with businesses and organisations to provide the right conditions for growth, in order to ensure that their successes translate into real opportunities for the people of Wales and it is essential that Wales is not behind the curve with its growth agenda.
"The 320 nominees of the 'Fast Growth 50' Businesses in Wales are also demonstrating that Welsh businesses play a significant role in Welsh and UK economies, generating substantial amounts of revenue - more than £5billion, and more than 18,000 jobs between them.    We need to build on these successes and give businesses even more support to grow the number of private sector jobs in Wales, especially as at present we have such a reliance on the public sector.
"Today's statistics highlight that we have our work cut out for us, but I am confident that Welsh businesses are paving the way for growth, which will result in both a strengthened economy and healthier jobs market."
**Employment Minister Chris Grayling said: **"Today's figures underline the scale of the challenge that we face particularly given slower growth across Europe and North America. Unemployment remains lower than it was six months ago but clearly we must continue to focus our efforts on supporting business growth and ensure that people who do lose their jobs have the best possible support to get back into employment."
Notes to Editors:
1.)   The Welsh Secretary will give the key note speech at the Fast Growth 50 gala dinner on Friday night (16th September) at the Holland House Hotel in Cardiff, from 19.00.
2.)   More details on the Fast Growth 50 Business Awards can be found here
3.)   More information on the ILO Labour Market Statistics can be found here
Published 14 September 2011