News story
Businesses and rural communities have their say on Rural Economy Project
Wales Office Minister David Jones has thanked businesses and rural communities across Wales for their contributions to the Wales Office's rural…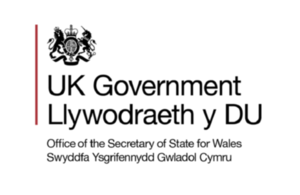 Wales Office Minister David Jones has thanked businesses and rural communities across Wales for their contributions to the Wales Office's rural economy project.
Over the last few months the Welsh Office taskforce has been consulting and gathering views and suggestions on what particular issues are holding back rural communities and what policies the coalition Government may want to consider implementing to assist them.
Mr Jones said:  "We've had a good response to our call for evidence to support our project - thanks to everyone who took time out to take part.  The wide range of responses highlight a myriad of issues which are important to those who live and work in rural Wales."
"Issues range from broadband provision and speed, the price of fuel and fuel duty to vehicle excise duty.  Another theme amongst the responses is the importance of small businesses to the rural economy and the concerns which tie in closely with the fortunes of SMEs such as the availability of credit from banks, the decline of local services such as banks and post offices and over-zealous regulation.
"The rural economy is vitally important to Wales and the Secretary of State and I recognise the importance of rural communities - that is why we have set up this project to look at the issues affecting them.  My officials and I have already started to investigate and research further the findings and are exploring suggested solutions with a view to informing my colleagues in Government of our conclusions."
Notes
A copy of the letter from Wales Office Minister to those who contributed to the project can be found here.
Published 18 October 2010