Business with South East Asia: your views
Foreign Secretary William Hague invites views from British businesses active in South East Asia on boosting trade.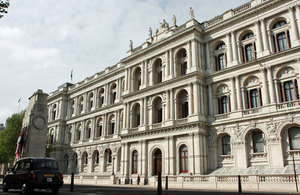 Expanding trade with South East Asia is a priority for the UK Government.
Foreign Secretary William Hague will be visiting Vietnam, Singapore and Brunei next week to meet government ministers, business leaders and the British business community in the region. If you are a UK business already active in these countries, the Foreign Secretary would welcome your input ahead of his visit.
How can we develop our trade relations further? Are there obstacles to growth facing your business? Are UK businesses missing out on opportunities in the region?
How to join the discussion
You can put your comments to the Foreign Secretary here via LinkedIn, and read his feedback following the visit.
To participate in the discussion you will need to have a LinkedIn account and be a member of the UK Trade & Investment group on LinkedIn.
If you are not a member of the UKTI group you can also submit your comment via this LinkedIn Answers page.
Published 18 April 2012