News story
Business Secretary praises automotive sector's continued growth
The Business and Energy Secretary has welcomed the release of new figures today by the Society of Motor Manufacturers and Traders (SMMT).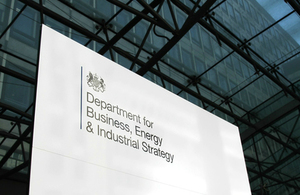 The monthly figures show that for the year to date, car production is at its highest level since 2000, with over 1 million cars already built this calendar year. Over three-quarters of the cars built in the UK this year will be exported.
Business and Energy Secretary Greg Clark said:
Our automotive sector continues to go from strength to strength thanks to our highly-skilled workforce and long-term investment in new technology and innovation. This government's comprehensive industrial strategy will build on that success, ensuring that we have the right infrastructure, skills and support in place for our world-leading industries as well as support for new emerging sectors to flourish.
The UK automotive sector is the most productive of all the major auto manufacturers in Europe, and is around 50% higher than overall UK manufacturing productivity. This has been built on significant long-term investment, combined with Britain's renowned science base. In particular, the government is investing around £1 billion for research and development through Innovate UK and the Advanced Propulsion Centre, supported by the government's Catapult network.
The sector is comprised of nearly 3,000 businesses and includes major car manufacturers, engine and supply-chain companies, as well our world-class Formula 1 sector. Together they employ around 163,000 people, support a further 330,000 jobs indirectly and contribute £14.5 billion to the UK economy.
Published 25 August 2016