News story
Business funding: To improve buildings' whole-life performance
Opportunities for businesses to work together on improving buildings' long-term contribution to the economy, society and the environment.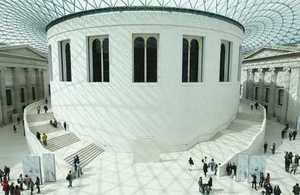 Innovate UK is investing up to £4 million in collaborative R&D projects that can lead to better whole-life performance of buildings.
The aim is to maximise the long-term contribution of buildings to the economy, society and the environment. This is in line with Construction 2025, the joint strategy by government and industry for the future of UK construction.
If you're working in construction or any other sector your business could win grant funding to develop products, processes and services through this competition. Proposals must be collaborative and led by a business.
We expect total project costs to range from £150,000 to £800,000.
Competition dates
this is a two-stage competition that opens for applicants on 23 February 2015
the deadline for registration is at midday on 1 April 2015
there'll be a briefing for potential applicants during the Resource event at ExCel, London, on 4 March 2015.
This competition is co-funded by the Engineering and Physical Sciences Research Council
Published 18 December 2014