Bursary recipients offer behind-the-scenes glimpse of arts industry
New blog will track progress of young people taking part in DCMS Jerwood Creative Bursaries Scheme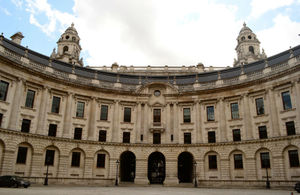 Graduates getting their first break in the arts thanks to a Government-funded bursary scheme will be keeping you up-to-date with their experiences in the Bursary Blog.
Young people who have secured placements in the arts industry under the initiative will explain how the scheme has benefited them and give you a behind-the-scenes glimpse of the organisations they are working for.
Access to the profession
Writing in the opening blog post, Gemma Connell, a trainee producer with MIF Creative - the Manchester International Festival's creative learning programme - explains why she applied for the scheme and why she thinks it will benefit both her and the arts industry as a whole.
"There's so much that all of the recipients will be able to get out of the DCMS Jerwood scheme," Gemma writes. "Providing emerging artists, directors and producers with the resources to learn their craft is something which all of the bursary-holders feel will be instrumental in the continuing success of the arts industry in this country."
In a video post, Steven Atkinson, artistic director at not-for-profit theatre company HighTide, also explains how taking part in the scheme is benefiting his organisation.
The scheme, launched by Culture Minister Ed Vaizey in November, allows graduates who could otherwise not support themselves through unpaid internships to undertake full- and part-time posts with a wide range of arts and cultural organisations around the country.
Further information
Published 24 January 2011