Bureaucracy for summer fetes overruled by Eric Pickles
Communities Secretary Eric Pickles has succeeded in his quest to ban the reams of forms, high costs and red tape getting in the way of communities…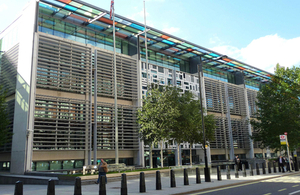 Communities Secretary Eric Pickles has succeeded in his quest to ban the reams of forms, high costs and red tape getting in the way of communities organising street parties and summer fetes.
From now on, instead of organisers being met with endless, confusing guidelines on food licences, road closures and insurance - councils can ask street party organisers to complete one simple form.
A cross government meeting held by Mr Pickles, with the Department for Transport, Department for Culture, Media and Sport as well as local government and community groups such as the Big Lunch and Streets Alive, has agreed this new approach.
Mr Pickles will make it clear in a new leaflet that there are no dusty, central laws restricting councils from taking a common sense approach to administrating events.
He will expel the myth that councils are required by law to advertise and charge extortionate fees for small road closures, potentially saving organisers thousands of pounds.
Previously, some small community groups were asked to apply for up to five separate licences and found it tricky to get upfront advice on what to do. They also found out about hidden costs right at the last minute, causing delays or cancellations to community events.
Communities Secretary Mr Pickles, said:
Fetes, street parties and fairs should be fun, and everyone's energy needs to go into the fun part - not trawling through endless reams of guidance and dusty rules.

I want to banish the myths around laws preventing people from putting on events.

So there is still time for you to get together with your neighbours this summer. Your council may be able to help you close a road for a proper street party. If not, you can hold something in a garden or even the park. It's your community, so celebrate it.
For most small organised street parties that don't affect the wider road network, there is no requirement in law for local authorities to advertise proposed closures or carry out consultations. Neither are specific signs or other traffic management equipment required.  Local authorities should act proportionately, wisely, and in the public interest - and highways law do not present any barriers to that.
Some easy, good practice guidance has been agreed in a new leaflet which will be published in September and be made available online and from town halls.
Chris Gittins, Director of street party campaign group, Streets Alive:
At last the red tape is being cut on road closures and the bunting can go up on building community spirit through street parties. After years of campaigning on this the Government is listening to us. Though there is more to do, it is a great step for common sense and a chance to open up the country to the simple pleasure of meeting your neighbours in your traffic-free street. We hope that councils will respond with a sigh of relief and make it easier for residents to join in what is a great British tradition.
Edward Lister, Leader of Wandsworth Council:
Traditional street parties are a terrific way for neighbours to have fun and get to know each other better. This year we made some big changes which made it much easier for our residents to get these up and running. We've been advising the new Government on ways in which they can cut through the red tape and come up with a streamlined, user-friendly application process with local authority interference kept to an absolute minimum. If we want street parties to take off then councils need to stop fussing over the paperwork and leave the organisers free to get on with it.
A Croydon Council spokesman said:
Our overall aim is to help communities organise on-street activities wherever it is safe and practical to do so. We would expect that reducing red tape to simplify the process would be appreciated within communities who want to bring people together in a social environment. If it makes it easier to organise street parties, fetes and so on then this is something we would welcome as these kind of events are potentially powerful in developing a community ethos among people of all ages and backgrounds.
Notes to editors
The 'Your guide to organising a street party or fete' form is available at http://www.communities.gov.uk/publications/communities/streetpartyguide.
Twitter
Keep up to date with the Department by following us on Twitter (external link).
Media enquiries
Visit our newsroom contacts page for media enquiry contact details.
Published 27 August 2010