Bulk milk measurement project
The bulk measurement of milk has been selected as the subject of the next national metrology project.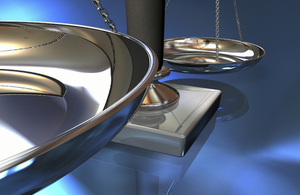 The Local Government Metrology Focus Group, Trading Standards Institute (TSI) and the National Measurement Office (NMO) have chosen the bulk measurement of milk from farms as the subject of the National Metrology project for 2013 to 2014.
NMO will again be co-ordinating and collating the results of the work undertaken by trading standards authorities, and will be publishing a report on the project and its findings.
To find out how to take part see the full details of the Bulk milk measurement national metrology project (MS Word Document, 3.53 MB).
Background
For a number of years, trading standards services have taken part in national metrology projects. These have been organised to add value to inspection work which has been done by individual trading standards services as part of their local responsibility.
Published 3 July 2013