Building Engagement, Building Futures
The Government has published plans to increase the participation of 16-24 year olds in education, training and work.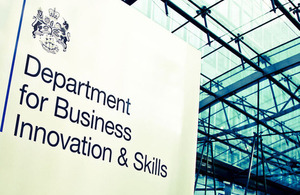 Building Engagement, Building Futures sets out the Government's strategy to improve the opportunities for young people so they gain the skills they need to secure an Apprenticeship or employment.
It includes radical reforms to schools, vocational education, skills and welfare provision, and has five priorities for action:
Raising attainment in school so that young people have the skills to compete in the global economy.
Helping local partners provide services that support all young people, putting us on track to achieve full participation for 16-17 year olds by 2015.
Encouraging employers to offer more high quality Apprenticeships and work experience places.
Ensuring that work pays and giving young people the personalised support they need to find it, through Universal Credit, the Work Programme and the Get Britain Working measures.
Putting in place a new Youth Contract worth almost £1 billion over the next three years.
Skills Minister John Hayes, said:
"We're taking action to get our young people into education, training and work, helping them get on the path to a fulfilling life, providing the right advice and guidance through a new National Careers Service and restoring a sense of responsibility and purposeful pride in our communities.
"Having built the largest apprenticeships programme our country has ever seen we are now incentivising employers to offer more high-quality apprenticeships. We are also aligning welfare and skills reforms to better support young people without basic skills get up to speed and progress on to jobs and apprenticeships."
Building Engagement, Building Futures has been published jointly by DfE and DWP - more detail on those Department's policies as outlined in the strategy can be found on those websites.
The Participation Strategy follows the recent publication by BIS of key reforms to Further Education in New Challenges, New Chances on 1 December 2011.
Priorities for action
In the Plan for Growth, the Chancellor set out how the Government will create the conditions for economic growth and recovery. Building Engagement, Building Futures sets out the Government's offer for young people.
As part of the priorities for action, the Government is:
Providing £4.5 million over the next two years to give more 16-19 year olds access to work experience.
Encouraging employers to take on an 18-24 year-old from the Work Programme by making available 160,000 job subsidies worth up to £2,275 for each business.
Reforming the Apprenticeships programme and, as part of the Youth Contract, ensuring funding for at least 40,000 incentive payments for small firms to take on 18-24 year old apprentices.
Providing an extra 250,000 work experience places over the next three years for young unemployed people across the UK as part of the Youth Contract.
Funding charities and businesses to help the most disengaged 16-17 year olds get skills and jobs.
Transforming vocational education following Professor Wolf's review, with new 16-19 programmes of study, including meaningful work-experience and a focus on English and maths.
Joining up the welfare and skills systems.
Launching a National Careers Service in April 2012.
Links
Published 15 December 2011