Budget creates conditions for enterprise and growth
The Chancellor of the Exchequer has set out his Budget with a comprehensive five-year plan to rebuild the British economy.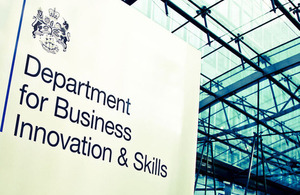 The plan sets out action to tackle the unprecedented budget deficit, introduce a fairer tax system, encourage enterprise and support long-term growth across the economy.
The Chancellor wants to support business and make the UK more competitive. This means giving businesses more freedom by reducing regulation and providing targeted tax breaks, while ensuring that the economic opportunities for businesses are shared more evenly throughout the UK's regions.
Measures include:
A major package of reforms to reduce corporation tax rates including a reduction in the main rate of corporation tax from 28 per cent to 24 per cent over the course of four financial years from April 2011 and reductions to the main and special rates of capital allowances from April 2012.
A reduction in the small profits rate from 21 per cent to 20 per cent from April 2011
A National Insurance Contributions (NICs) holiday for new businesses which start-up in certain areas of the UK over the next three years.
An increase in the Enterprise Finance Guarantee and the creation of a new Enterprise Capital Fund.
A Regional Growth Fund in 2010-11 and 2012-13 to support increases in business employment and growth.
The 10 per cent rate of capital gains tax for entrepreneurial business activities will be extended from the first £2 million to the first £5 million of qualifying gains made over a lifetime.
Other BIS related measures include:
A review of the employment laws, by each relevant Department that will start immediately, to ensure maximum flexibility, protect fairness and promote competition
Stripping back regulation and introducing sunset clauses on all new regulations
Consultation on how to phase out the Default Retirement Age
Injecting private capital into Royal Mail, including opportunities for employee ownership
Release of spectrum to support super-fast mobile broadband services
Examining options for realising value from the student loan portfolio.
Business Secretary Vince Cable told Sky News:
"The deficit has got to be dealt with through a combination of taxes, spending cuts and economic growth. Growth will not happen automatically. The Budget gives incentives to companies to take on new employees. When you ask businesspeople what they want, their first request is to sort out the public finances."
Links
Published 22 June 2010