Press release
Budget 2015: what it means for Yorkshire
Budget 2015 announces major new transport, science and technology investments in Yorkshire.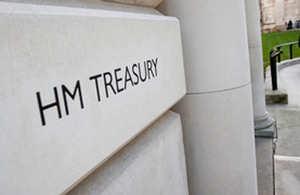 The Chancellor today announced major new investments in transport and science in Yorkshire and the Humber, and a devolution deal for West Yorkshire, as part of a Budget 2015 designed to ensure a truly national recovery.
Budget 2015 builds on previous steps to create a Northern Powerhouse by joining up the north so that it can pool its strengths, and helping areas attract new private sector investment by backing innovation, investing in the quality of life, and devolving power. Budget 2015 announces:
Further new transport investment
transport for the North will shortly publish an interim report, committing to build on the concept of HS3 to develop a network of high quality rail connections across the north, bring the benefits of HS2 to the north sooner than planned, and work towards a single smart and integrated ticketing system across the north

government will now proceed with electrification of the Selby to Hull line, subject to an acceptable contribution from Hull Trains and a business case, to complete the full electrification of the historic trade route between Liverpool and Hull
Further investments in science and technology
investing £20m in Health North, with centres in Yorkshire, to enable better care for patients and promote innovation through the analysis of data on the effectiveness of different drugs, treatments and health pathways

investing £11m to accelerate the development of high tech business in the north. Tech incubators will create thriving local ecosystems by nurturing start-ups, fostering collaboration and providing mentorship, learning and business support. In Sheffield the Maker Hub will see £3.5m investment to renovate a former Co-Op department store in the Castlegate area. In Leeds, Future Labs will get £3.7m to renovate a derelict police headquarters in the heart of Leeds, creating a 6 floor entrepreneurial hub

government will fund the development of a Financial Technology ("FinTech") incubator in Leeds, building on the city's strength in financial services

extending the Humber Enterprise Zone. Humber EZ is establishing itself as a hub for the offshore wind energy sector and has received over £290 million in investment from Siemens to develop wind turbine production operations. The expansion could create up to 150 jobs supporting supply chain companies

changing the designation of two sites of the Leeds Enterprise Zone to attract investment. Veolia have made a significant investment at the Leeds EZ and are constructing a recycling and energy recovery facility at the site. The change to relief designation will enable an acceleration of current activity
Investing in the quality of life
The government has designated 2 new Housing Zones in Yorkshire and the Humber, at York and the Aire River, and will continue to work with North East Lincolnshire, Barnsley and Sheffield to develop zones. In total these have the potential to deliver over 9,600 homes by regenerating brownfield sites
Further devolution of power
a devolution deal for West Yorkshire Combined Authority will give West Yorkshire further responsibility over skills, transport, housing, business support and employment

the new measures will help build on the Long Term Plan for Yorkshire and Northern Lincolnshire announced by the Prime Minister and Chancellor last month. The plan sets a goal increase the size of the Yorkshire and Northern Lincolnshire economy by an extra £13 billion in real terms by 2030, equivalent to over £2,000 per person, and to raise the employment rate so that there are over 100,000 more people in employment in the region during the next Parliament
Chancellor of the Exchequer, George Osborne said:
Yorkshire has seen unemployment falling faster than any other region over the last year, and has created 47,000 jobs in the last year alone. This Budget builds on the long term economic plan for Yorkshire and Northern Lincolnshire that I set out in February, which aims to add an extra £13 billion to the local economy, create another 100,000 jobs and invest £6.4 billion in better transport.
This is a Budget for a truly national recovery. We are investing in better transport for Yorkshire to join up the north, electrifying the Hull to Selby line, supporting Yorkshire's strengths in health science, tech business and financial services, and backing businesses with changes to Enterprise Zones at Leeds and the Humber. And following the devolution deal for South Yorkshire, we are devolving more powers to West Yorkshire.
This Budget marks another milestone in our plan to build a Northern Powerhouse. Yorkshire alone has created more jobs than France, and our plan is working for people in Yorkshire. We mustn't turn back now.
Published 19 March 2015