Press release
Budget 2015: what it means for the South East
Budget 2015 confirms Long Term Economic Plan for the South East and sets out next steps to do more.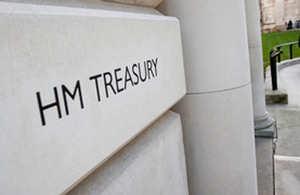 The Chancellor has set out further steps to boost economic success in the South East to ensure that the region continues to play a significant role in a truly national recovery
The new measures will help build on government investment in the South East, both via locally targeted and national schemes
As important next steps in the plan to build national prosperity, the Chancellor announced a number of new measures such as extending the Enterprise Zones in Oxford and Sandwich, details of £41m early investment to fast track flood defences in the region and improving quality of life with a set of new Housing Zones.
These include:
additional support for business by extending the Oxford Science Vale Enterprise Zone and, subject to a business case, the Discovery Park Enterprise Zone in Sandwich, Kent

Housing Zones in East Hampshire and Guildford, boosting local quality of life by building more than 4,000 homes on brownfield sites

£41m will be brought forward to provide additional funding for the first four years of the flood and coastal erosion programme. This will enable 40 flood defence schemes to be delivered at least one year early and the inclusion of ten further schemes to protect households and business
As the Chancellor has set out clearly, the only way for the UK's recovery to be truly sustainable is for it to be truly national. While the challenge is significant, so is the prize ahead. By pursuing this plan, the Chancellor aims to achieve real outcomes for the people the South East who have already benefitted from a great deal of government investment and growth.
Chancellor of the Exchequer, George Osborne said:
This Budget is one more step on the road from austerity to prosperity, and builds on our vision of a truly national recovery. Our long term economic plan is already helping to deliver jobs and growth in the South East, and this Budget announced plans for even more investment across the region. Our proposals include extending the Oxford Science Vale and Discovery Park Enterprise Zones; delivering 4,000 more homes on brownfield sites, and fast tracking over £40 million of flood defence schemes to protect homes and businesses. Local people want improvements in infrastructure across the South East, and because we chose to stick with a plan that delivers we are now able to make that investment.
Published 19 March 2015