Budget 2014: Key announcements
Budget 2014: Chancellor sets out how the government is taking further action to build a resilient economy.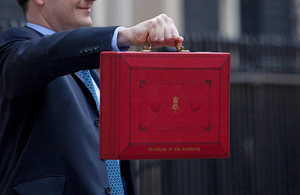 Chancellor George Osborne has delivered his Budget Statement to Parliament, setting out how the government will take further action to secure the recovery and build a resilient economy.
Video: the Chancellor's Budget speech
The government is taking decisions that will support businesses to invest, export, and create jobs – laying the foundations for sustainable economic growth. This Budget sets out the most radical reforms to saving for a generation, providing security for families to plan for their future. And it reduces taxes for hardworking people, while taking further steps to tackle tax avoidance.
The government's long-term economic plan has protected the economy through a period of uncertainty and provided the foundations for the recovery. The economy is now growing faster than predicted and expectations for growth this year and next have also been revised up by the Office for Budget Responsibilty (OBR) – to 2.7% in 2014 and 2.3% in 2015. A record number of people are in work and the OBR now expects employment to reach 31.4 million by 2018. A deficit that reached 11% of GDP in 2009-10 is now forecast to have fallen by half to 5.5% in the coming year and will be eradicated by 2018-19.
However, as the Chancellor outlined in his speech the job is not yet done, and further difficult decisions will be needed to continue reducing the deficit and debt.
This Budget sets out further detail on how the government will:
deliver economic stability and sound public finances
help businesses to grow
help savers at every stage of their lives
support families and communities
Delivering economic stability and sound public finances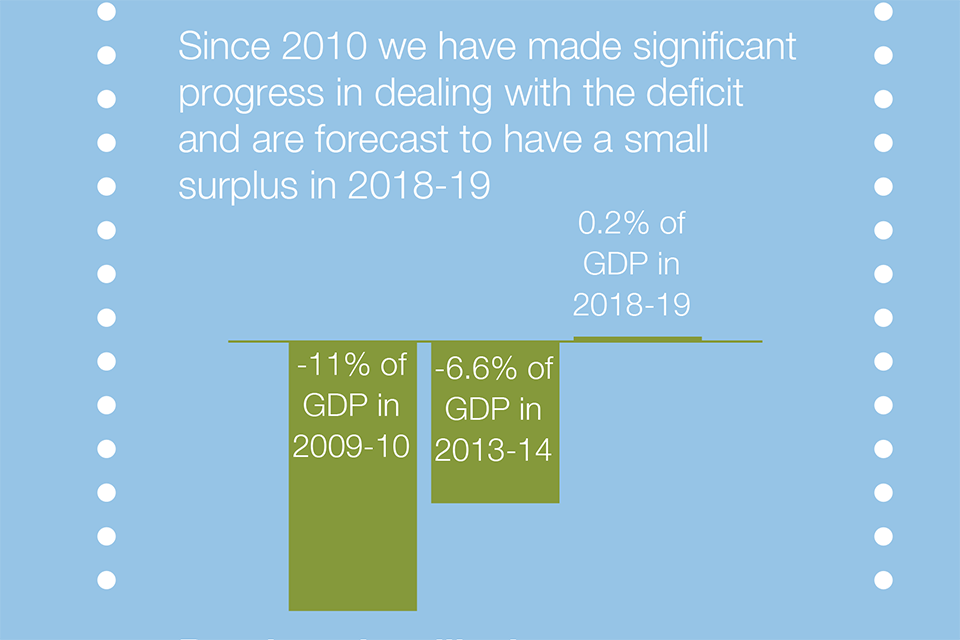 In order to continue to reduce the deficit and debt, and secure the recovery. The government will cap the welfare budget to control spending, ensure that employers are meeting the full costs of public service pension schemes and limit public sector pay increases.
A Budget for business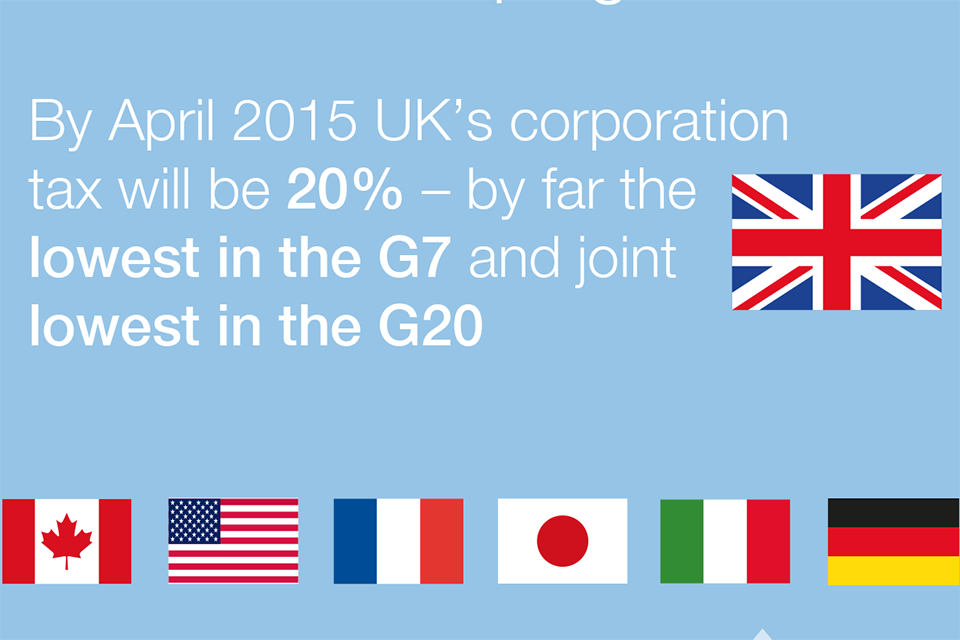 Budget 2014 announces the government will help British businesses by:
doubling the annual investment allowance to £500,000 until the end of 2015
offering the best export finance in Europe
reducing energy costs, to ensure that the UK remains a competitive location for manufacturing
A Budget for savers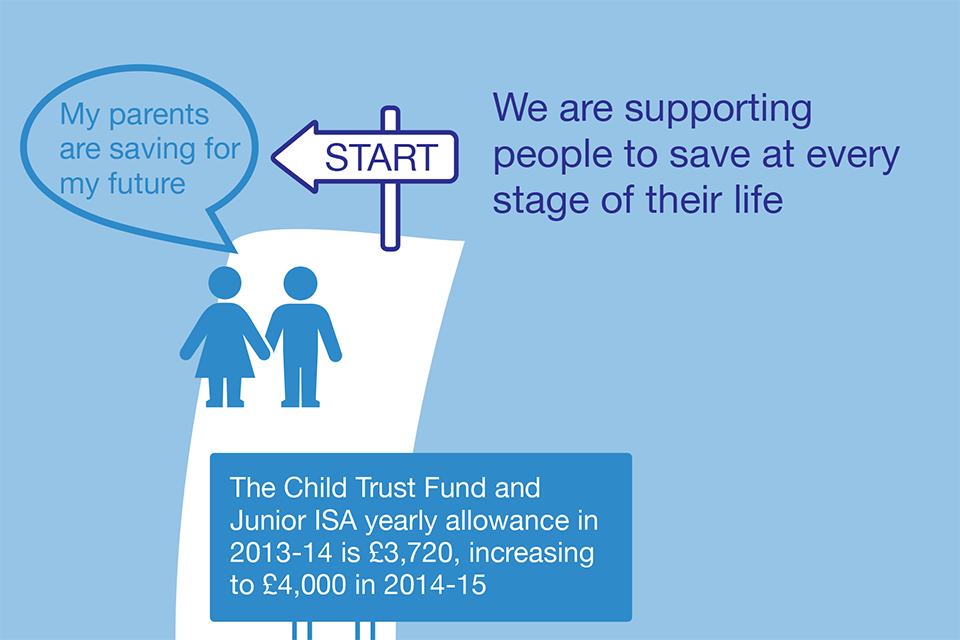 This Budget announces radical measures to help savers at all stages of their lives and to give people greater freedom over how they access their pension savings. This Budget:
introduces the most fundamental change to the way people access their pensions in almost a century
supports households to save through a package of measures including reforming the ISA into a New ISA (NISA) with a significantly higher annual limit and cutting savings tax
A Budget for hardworking people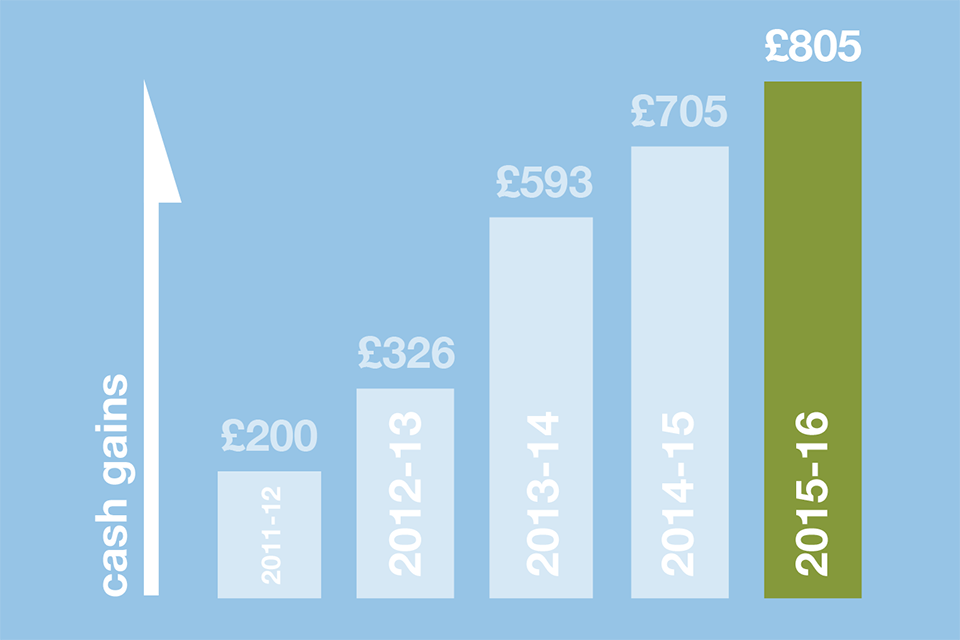 The government is taking further action to help families keep more of what they earn and to save for their retirement. The government will:
reduce taxes by increasing the level of the tax-free personal allowance further, from £10,000 to £10,500 in April 2015
cut the duty on beer by 1 penny a pint, freeze duty on cider and spirit and abolish the above inflation duty escalator for wine
increase the maximum Tax-Free Childcare support available to £2,000 per year for each child
help a further 120,000 households purchase a home by extending the Help to Buy: equity loan scheme to March 2020
reduce the cost of long haul flights by abolishing the top two bands of Air Passenger Duty
provide £140 million of new funding to repair flood defences that have suffered damage in the recent severe flooding, and provide £200 million to establish a potholes challenge fund
New £1 coin
The government will introduce a new and highly secure £1 coin. The proposed new coin is bi-metallic with 12 sides, and adopts new Royal Mint technology to protect against counterfeiting.
The government plans to introduce the new coin in 2017. A public consultation will be held over the summer focusing on how to manage any impacts to industry, and there will be a competition to decide the design on the reverse or 'tails' of the new coin.
Published 19 March 2014
Last updated 20 March 2014
+ show all updates
added video

First published.