Press release
Budding entrepreneurs on benefits taking business world by storm
Over 65,000 businesses have been set up with government backing from the New Enterprise Allowance.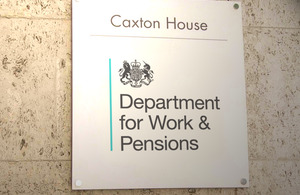 The business world is being given a facelift by a new batch of entrepreneurs, who are using their baking, engineering and gardening skills to set up nearly 2,000 businesses every month thanks to a government scheme that helps budding entrepreneurs move off benefits to become their own boss.
The New Enterprise Allowance (NEA) supports the next generation of business men and women by providing financial support through a weekly allowance and a mentor for people on benefits with a good business idea. The support is available to jobseekers, lone parents and people on sickness benefits who are looking to take their first steps to becoming their own boss.
The scheme, which started in 2011, is part of the government's long term economic plan to back enterprise and small business and has already seen people of all ages setting up at rapid rates. Nearly 5,000 businesses have been set up by young people, over 12,000 by disabled people, and more than 15,000 by the over-50s, all of whom have had help to turn their hobbies and experiences into businesses.
Minister for Employment, Esther McVey said:
Small businesses are driving growth in our economy and what we're seeing today is a range of innovative schemes helping to change the face of the business world as we know it. It's been my priority to make sure that anyone, from any background can turn their business dream into reality – by making sure they get the right advice and support at the right time.

Through our long term economic plan, we have been able to help thousands of businesses get off the ground – from designers, personal trainers and counsellors – and these entrepreneurs may even go on to become the employers of the future.
NEA has helped people set up in business right across Britain – with the most businesses being set up in Liverpool, Birmingham and Sheffield. Growth is being seen right across the country, moving away from the idea that success has only been in the south.
Sherbert dibdabs
Serina Panchall from Solihull is just one of the many budding entrepreneurs who has found success through her retro candy cart – taken to weddings and functions across England. She said:
I am feeling really positive and always thinking of new ideas to expand the business. It fits around my childcare needs too because family can help at the weekends when most functions take place.

People often see each other for the first time in years at a wedding and, gathering around my cart, you can see them reliving their childhoods through cola bottles and sherbert dibdabs. When I saw adults accessorising their beautiful wedding outfits with candy necklaces and watches I knew this was going to work. It was a real buzz and lots of people asked me for my card.
The scheme has also helped set up:
Great British Bake Off inspired cooking firms
an antiques and renovation business
a Bear Grylls style boot camp weekend
a former Gulf War veteran starting up as 'Major Motivator' (a business development consultant)
Family businesses
Family businesses have also been given a boost as changes from the start of 2015 have meant that anyone who is the partner of someone claiming Jobseeker's Allowance can also be supported through NEA. This extension also applied to more people on sickness benefits.
Tailored support
The New Enterprise Allowance scheme is just one of the ways the Department for Work and Pensions offers tailored support to benefit claimants through our 700 Jobcentre Plus offices. Work coaches also work closely with local employers and can fill skills gaps through our job academies, apprenticeships and work experience schemes.
More about New Enterprise Allowance
The New Enterprise Allowance is available to:
people over 18 who are claiming Jobseeker's Allowance
lone parents on Income Support
people on Employment and Support Allowance in the work-related activity group
Contact Press Office
Media enquiries for this press release – 0203 267 5118
Press Office
Caxton House
Tothill Street
London
SW1H 9NA
London Press Office (national media and London area enquiries only – not questions about personal claims) 020 3267 5144
Out-of-hours (journalists only) 07623 928 975
England and Wales (local media enquiries) 029 20 586 then 097 or 098 or 099
Scotland (local media enquiries) 0131 310 1122
Follow DWP on:
Published 25 March 2015