Brothel raid results in arrests
Nine people have been arrested following a UK Border Agency-led operation targeting a crime gang suspected of trafficking sex workers.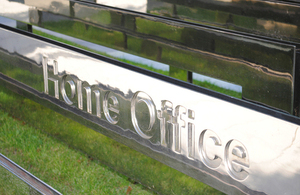 In one of the biggest operations of its kind ever undertaken in the UK, around 150 officers from the UK Border Agency and eight different police forces carried out simultaneous raids on 13 different addresses around the South and East of England.
Three men aged 52, 38 and 34 and a woman aged 35 were arrested on suspicion of conspiring to control prostitution for gain, trafficking and money laundering offences.
In addition, four men and a woman, all believed to be Chinese nationals, were arrested on suspicion of being involved in the management of a brothel. All nine are now being questioned by UK Border Agency investigators.
Sex workers being cared for
Five suspected sex workers were also discovered at the addresses. They are now being cared for and assessed at a specialist centre in the South East of England.
Three people, all Chinese nationals, were detained for immigration offences.
Immigration minister Damian Green said: 'As today's raids show, we are working with the police and other law enforcement agencies to tackle the organised criminals who abuse the immigration system.
'This summer we are targeting our efforts on breaking up the organised gangs who trade in human beings and are behind visa scams.  
 
'The message is clear - the UK is no longer a safe haven for immigration offenders and human traffickers.'
Residences targeted
Suspected brothel premises in the Surrey, Berkshire, Hertfordshire, Cambridgeshire, Hampshire and Essex areas were among those raided. In addition, residential or business addresses in south west London, Hertfordshire, Bedfordshire and Buckinghamshire were targeted.
The operation was co-ordinated by the UK Border Agency's criminal and financial investigation team.
Investigation continues
Assistant director Sam Bullimore, from the team, said: 'This is one of the biggest operations ever undertaken by the UK Border Agency, targeting what we believe is a significant organised crime group responsible for the supply of sex workers around the South East.
'It is the result of an extensive and lengthy investigation involving the UK Border Agency and a number of police forces. That investigation continues with the evidence that we have seized today.'
In addition to UK Border Agency investigators and staff, officers from the Thames Valley, Cambridgeshire, Metropolitan, Hertfordshire, Bedfordshire, Surrey, Hampshire and Essex Police forces were involved in the operation.
Anyone who has information about immigration crime can contact Crimestoppers on 0800 555 111 anonymously or visit the Crime Stoppers website.
Nine arrested during raids on Flickr

Published 23 June 2011