Secretary of State visits Kilroot Power Station
James Brokenshire ensures UK government will do all it can to protect NI's unique position with the All-Island Single Electricity Market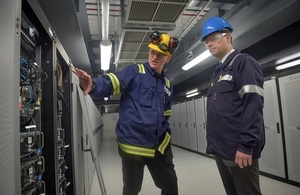 The Secretary of State, the Rt. Hon. James Brokenshire MP, today visited Kilroot Power Station in Carrickfergus to meet the senior leadership of owners AES and see first-hand the investment being made in innovative energy storage solutions in Northern Ireland.
The visit follows meetings with AES President and Chief Executive Officer Andrés Gluski and the AES team in Washington DC during the Secretary of State's visit in September and the company's participation in the Energy Business Advisory Group meeting in October.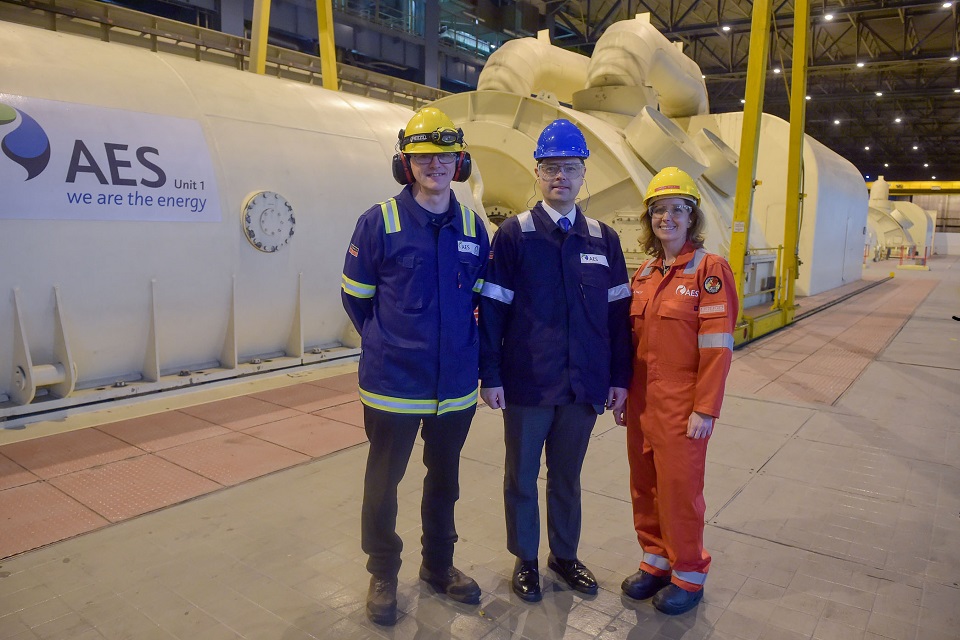 Following the visit the Secretary of State said:
This morning I had a productive and informative meeting with senior representatives of AES, the owners of Kilroot Power Station. Work underway to modernise and invest in the electricity storage facility is impressive. AES are a global company and a key investor in Northern Ireland. I am listening carefully to their views.
We discussed market integration across the island of Ireland and the investment required to ensure Northern Ireland's electricity market remains competitive and affordable, in light of the UK's decision to leave the European Union.
I have assured them that the UK Government, working closely with the Northern Ireland Executive, will do all it can to protect Northern Ireland's unique position with the All-Island Single Electricity Market.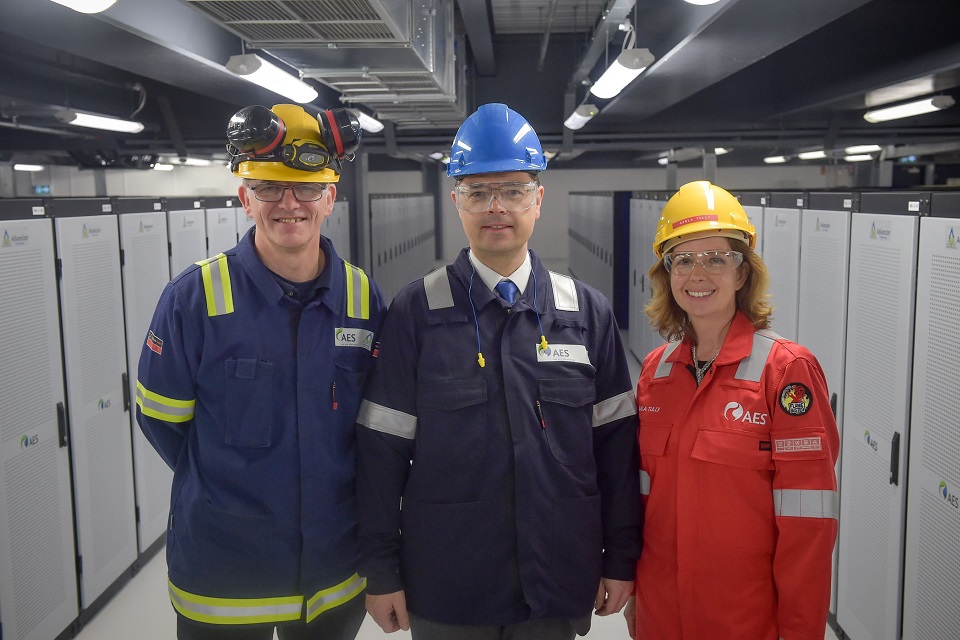 AES UK & Ireland President, Carla Tully said:
As the global leader in battery energy storage, AES is proud to welcome the Secretary of State to Kilroot and show him our world leading Advancion 4 energy storage platform in Kilroot Power Station.
Since 1992, AES has helped to keep the lights on in Northern Ireland and we are very encouraged by how the Secretary of State and the Executive are working to understand the complexity of energy issues in the context of Brexit. We look forward to working together to deliver a secure, sustainable and affordable energy system for Northern Ireland.
Published 14 November 2016