Press release
Brokenshire hails enduring NI-US relationship at start of New York visit
The Secretary of State met a number of business leaders and emphasised that NI is open for business.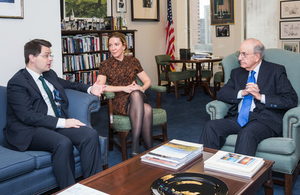 American investors and businesses will find outstanding opportunities in Northern Ireland and the United Kingdom as a whole, Secretary of State for Northern Ireland James Brokenshire said today at the start of a two-day visit to the United States.
In an intensive series of meetings in New York, the Secretary of State emphasised that Northern Ireland is open for business. He also updated senior political figures on the UK Government's priorities in Northern Ireland – political stability, economic prosperity and keeping people safe, as well as highlighting ongoing engagement between the UK Government, Irish Government and the NI Executive following the vote by the people of the UK to leave the EU.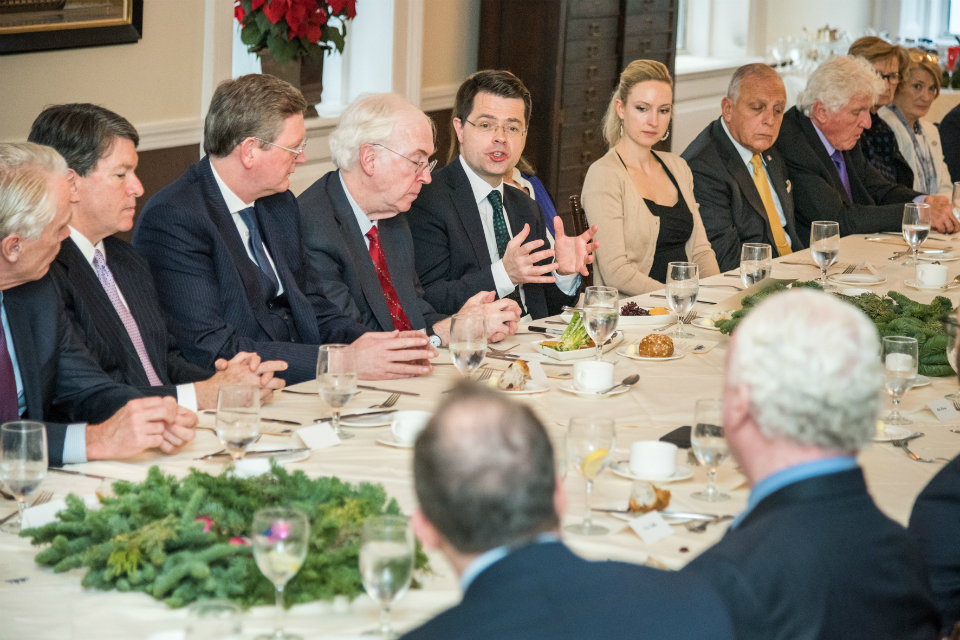 The Rt Hon James Brokenshire MP, Secretary of State for Northern Ireland said:
"I am determined to maintain and strengthen the unique relationship between the UK, Ireland and the US which is founded on centuries of shared history, geography and trade.
"Hard-won political stability makes Northern Ireland an outstanding place in which to invest and do business. In New York I am making clear to US partners that the UK government is doing everything possible to build on recent progress and create the right conditions for an even brighter future.
"This is a timely visit. The decision of the people of the UK to leave the EU is one of the most significant acts of British post-war history and we are determined to make a success of it. As we build on our strengths as an open, dynamic trading nation and forge a new global role, the enduring relationship with our friends and partners in America will be crucial."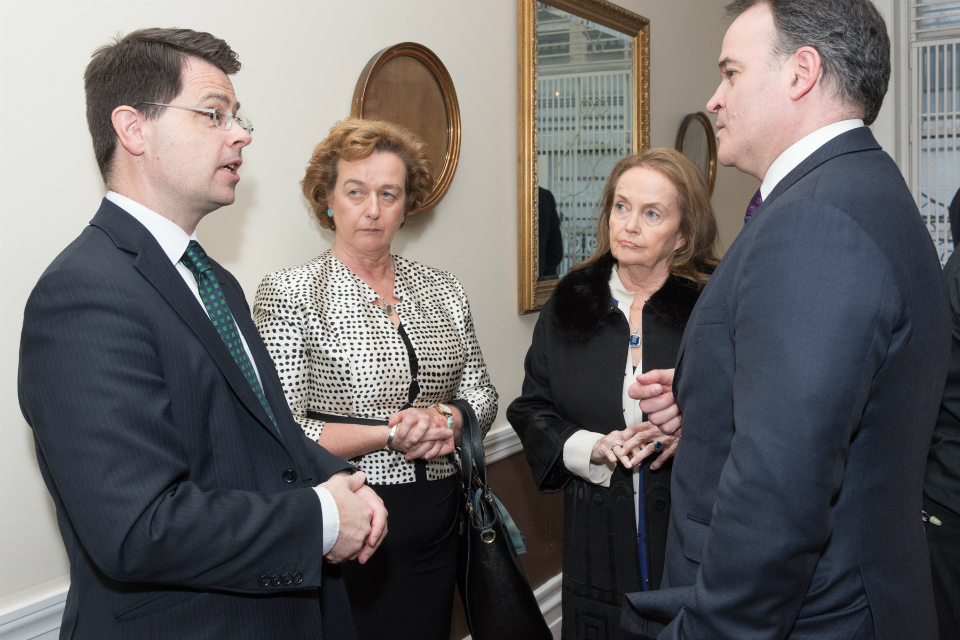 During a roundtable on Monday with US business leaders, Mr Brokenshire talked of the capabilities and expertise of Northern Ireland firms whose efforts have contributed to US companies employing 23,000 people in NI. He also described a highly educated workforce, world class technology facilities and a respected pedigree in advanced engineering and manufacturing.
The US is Northern Ireland's number one foreign direct investor and is also an important trading partner, accounting for over a fifth of Northern Ireland's exports in 2015. US-Northern Ireland ties received a further boost in October when US firm, Black Duck Software announced 58 new jobs in a new Belfast office focussing on cutting-edge open source security research.
Mr Brokenshire held bilateral meetings with senior political figures, including former-Senator George Mitchell and President of the Council on Foreign Relations Richard Haass, setting out the progress made on a range of issues a year on since the 2015 Fresh Start Agreement, including:
Implementation of welfare reform legislation in Westminster putting the Executive's finances on a more stable footing;
Royal Assent for the Northern Ireland (Stormont Agreement and Implementation Plan) Act;
The first tranche of half a billion pounds of funding for shared and integrated education projects in Northern Ireland;
Publication of a report from an independent panel on tackling paramilitary activity in local communities;
A treaty signed with the Irish government to establish an Independent Reporting Commission – an international body established to promote progress towards ending paramilitary activity, which is due to be in place by the end of the year; and
The restructuring of the Northern Ireland Civil Service.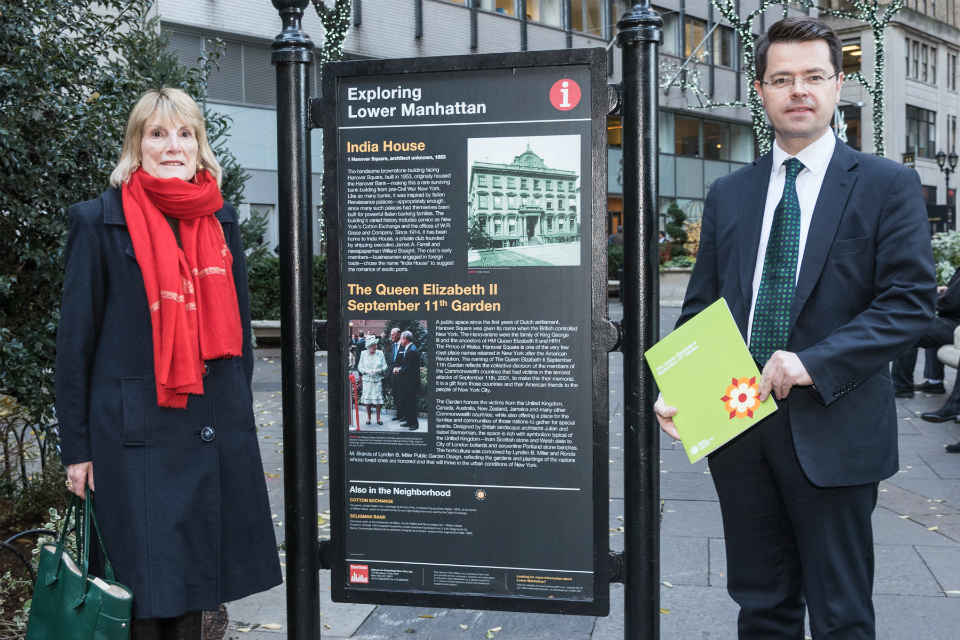 Published 5 December 2016