News story
Brokenshire condemns attack on PSNI officer
Commenting on the explosion of a device discovered at the home of a serving police officer, the Secretary of State Rt Hon James Brokenshire MP said: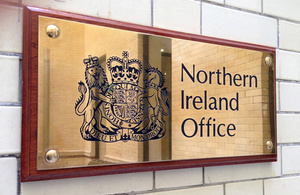 This is a despicable attack. The people who planted this device intended to kill or cause really serious injury.
Their murderous intent is in stark contrast to the focus of this police officer who went out this morning to serve the community.
The Police Service of Northern Ireland have our unstinting support for their work in keeping people safe and the public service they give.
Published 22 February 2017