Brits called on to 'share your Great Britain'
VisitBritain launch new phase of marketing campaign.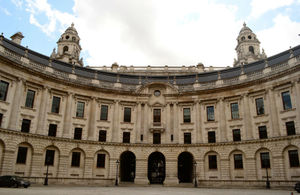 People and businesses in the UK are being urged to invite their contacts, friends and relatives from around the world to visit Britain in 2012.
Share Your GREAT Britain is the latest phase of the GREAT Britain - You're Invited marketing programme, which has featured invitations from celebrities such as chef Jamie Oliver and actress Dame Judi Dench.
VisitBritain has created a free online toolkit allowing people to personalise their own greeting inviting their global network to holiday in the UK this year. It includes a Facebook app with 10 reasons to visit the UK and a digital postcard. Businesses will also be able to take advantage of a selection of posters and advertising templates.
"This is an innovative and personal way of encouraging more visitors to the UK and comes at a time when we want to ensure Britain is top of everyone's holiday wish list," Tourism Minister John Penrose said. "From the 2012 Olympic and Paralympic Games to the Diamond Jubilee, we want as many people as possible to come and join in the celebrations."
The year to be in Britain
One in four visits to the UK last year came from people Visiting Friends and Relatives (VFR) and these visits contribute £3.6 billion to the economy each year.
Sandie Dawe, chief executive of VisitBritain, said: "Our goal is to deliver four million visitors over four years who will spend an additional £2 billion. In June 2011 we launched a series of films in which British celebrities extended a personal invitation to Britain. This was followed by deals and offers from the travel industry.
"Now, we believe this invitation from the British public will inspire a greater number of visitors to choose Britain for their next holiday. 2012 is the year to be in Britain - with a raft of new festivals, exhibitions and events marking the Diamond Jubilee, celebrations of Shakespeare and Dickens and the hosting of the Olympic Games."
Further information
Published 20 May 2012