World news story
British week in Havana: seven days with swing!
The best of British culture in Havana from 1st to 8th June.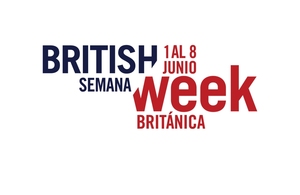 The first week of June Havana saw a fantastic celebration of British culture as the Embassy organised a variety of events.
Sport is a common passion for the UK and Cuba. That is why we started our programme with a friendly football match facing locals with foreign players based in Cuba, at La Polar Stadium.
Parque Morro-Cabaña was the best scene for a green festival. A British expert led an environmental debate and winning videos of + Verde contest where shown to the public. Music highlights closed a very ecological night with a megaconcert including Cuban DJs!
Our cinema programme included the Cuban-British film, 'The Day of the Flowers', the best 2012 BAFTA shorts and the 2012 Oscar winner ' Searching for Sugar Man' documentary.
The awarded play Blue/Orange, put on by British director Stephen Bayly and performed by Cuban group La Peña Meisner, gripped and challenged theatre audiences with touches on race prejudice, mental illness, power and ego.
On 8 June Havana enjoyed the 'Tremendonga Party', one of the biggest events of the week. Around 3,000 people crowded Salón Rosado de la Tropical to enjoy British songs mixed or played by Qva Libre band and other Cuban singers. A night to remember!
You might ask though why we bother with Britweek as it implied lot of work and resources. It's a good question and there are two very good answers. The first is that culture is a fantastic way for people to engage with other countries. Through it we learn a lot about the world, about different points of view, about different people. During Britweek Cubans saw a side of the UK they are not very familiar with; they will have learned that the UK is diverse, modern, creative, open and green. These aren't qualities they normally associate with the UK . Now we hope more of them do.
Published 21 June 2013