British summer time comes to an end this weekend, make sure you don't
When you change your clocks, test your smoke alarm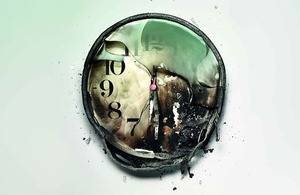 Getting you to test your smoke alarm at the same time as you change your clocks back is the aim of the new radio ad that is going out on local radio this week.
The advertisement is being played on commercial stations across England with supporting print advertisements appearing in newspapers during the run up to 30 October 2011 when British Summer Time officially ends.
The 30 second radio ad, the video and newspaper advert are available on the new Fire Kills Facebook page. There you can become a fan of the page and find out more about the campaign and its aims.
Published 25 October 2011