British soldier works with Afghan villagers to improve their lives
Warrant Officer Class 2 Marc Lovatt acting as a liaison between with local villagers in Helmand and the military, finds out how he can help.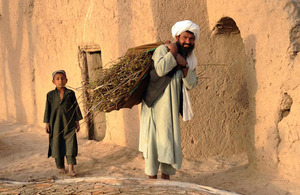 WO2 Lovatt, whose deployment is coming to an end, is a member of the Military Stabilisation Support Group (MSSG), which promotes stabilisation in areas where it would be too dangerous for civilians to work and acts as a link between military forces and the local population.
One of the main features of his time in Afghanistan over the last few months has been the improvement of the road around an area known as Patrol Base Line in the Upper Gereshk Valley.
On the edge of the rich agricultural Green Zone, Patrol Base (PB) Line consists of four small patrol bases which are located loosely on a south to north line along a distance of around 2km.
Poor maintenance, repeated insurgent attacks and multiple improvised explosive devices (IEDs) on the road meant that freedom of movement for locals and ISAF forces alike was severely restricted and something had to be done to regain the upper hand.
A large number of forces were moved in to remove all the IEDs and improve the overall standard of the road, thus increasing security and allowing dialogue and interaction to proceed more smoothly between local nationals and ISAF forces:
I was to be the MSSG footprint on the ground, sorting out compensation and other concerns which the local inhabitants would undoubtedly soon be having," WO2 Lovatt explained.
Soon the whole area was transformed into something akin to a building site:
Looking out from PB Bridzar, many of the fields were soon engineer parks piled with aggregate or stones, and, as for the new road, that was looking very impressive," he added.
In order to engage with the local nationals WO2 Lovatt organised a patrol to nearby villages with the Afghan National Army and a number of their UK advisors:
After some formalities I found myself sat among a group of villagers as we discussed the road project unfolding on their doorstep," WO2 Lovatt said.
Naturally they were all very concerned about the impact upon their fields, crops, village and surrounding area.
I did my best to field the array of questions and worries that these people had, who it must be said rely largely upon the contents of the fields for their very existence.
We discussed the possibilities that ISAF could bring to the area in the form of wells with hand-pumps, solar panel street lights, bridges for better access to fields, along with something nearly all of them had mentioned… improved security for the area.
Due to those security concerns the patrol commander ordered that they move on. However, contact had been made and WO2 Lovatt had shown that they were interested in the concerns of the locals and would not ignore them:
Local farmers had eagerly been piling into our PB seeking compensation," WO2 Lovatt said.
They were just concerned about the land, crops and the welfare of their families.
Some of the locals did make me smile though. One old chap, claiming for trees cut down by ISAF along a river bank some 30 metres long, claimed that we had destroyed 1,000 trees!
I asked him which section of the Amazon rainforest he owned. It turned out that his trees were willows and he was counting the branches. I paid him for six trees.
However, it is not just about compensation. Much of his efforts have been in trying to get the locals to rebuild the area for themselves so that they can take ownership of development.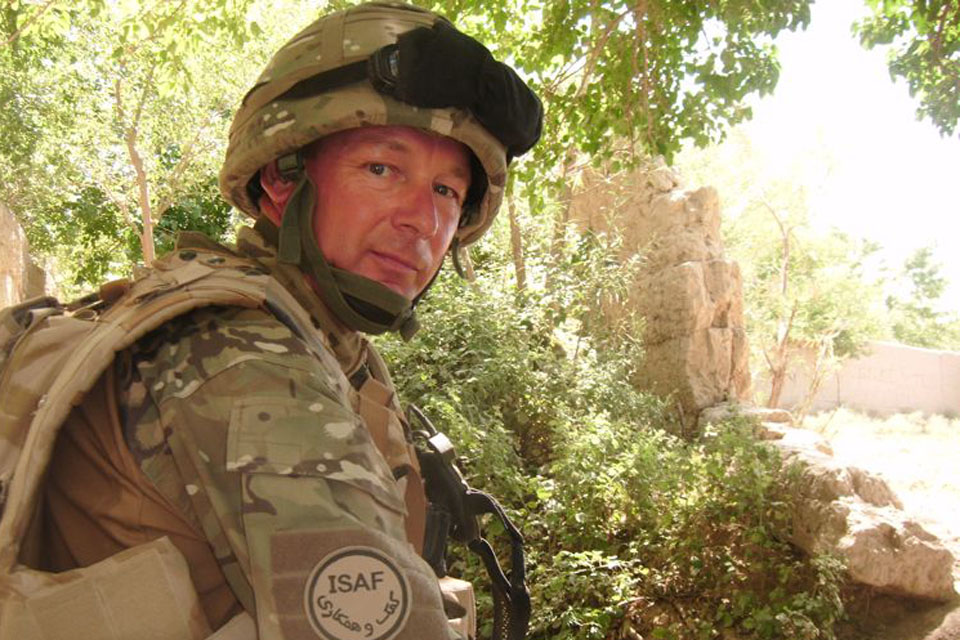 WO2 Lovatt managed to attract men to help clear culverts and irrigation ditches but the productivity and development also attracted the more malign interest of insurgents.
One morning the work team was attacked with small arms fire and one man was injured in the leg, forcing the men to consider whether it was worth the risk to rebuild their environment:
We discussed the incident at morning roll call and I must admit they all had a pretty sanguine view of the affair," WO2 Lovatt said.
The ability of the people here to simply get on with life and brush calamity aside is amazing.
Reflecting on his tour, WO2 Lovatt says his respect for the Afghans he has worked with has grown and he is now looking forward to another tour with the MSSG in 2011:
The more I work with the grass roots, community inhabitants the more respect and admiration I have for them," WO2 Lovatt said.
These are simply rural villagers caught up in a wider conflict, grubbing the land for a living and getting on with life despite it all.
Published 6 October 2010