British-run exercise develops Afghan National Police
Members of The Argyll and Sutherland Highlanders, 5th Battalion The Royal Regiment of Scotland (5 SCOTS), are currently deployed in southern…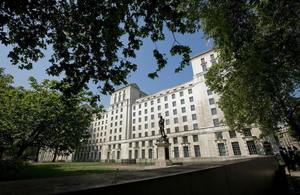 Members of The Argyll and Sutherland Highlanders, 5th Battalion The Royal Regiment of Scotland (5 SCOTS), are currently deployed in southern Afghanistan as the Police Development Advisory Training Team (PDATT) within Task Force Helmand.
The exercise was modelled on the British Army's Command and Staff Training which all Army battalion headquarters must go though prior to deploying on operations.
Such an exercise is conducted without actual troop movements and seeks to focus on the development of command and control capacity of the staff in a headquarters by the feeding in of various incidents and situations to simulate events occurring on the ground.
The commander and his staff then react accordingly, deploying assets, making decisions, and reporting developments up to their own higher headquarters and across to their partner headquarters.
The Afghan National Police headquarters is based in Lashkar Gah, adjacent to Task Force Helmand's main operating base. It is one of the key aspects of the Afghan police force that 5 SCOTS are aiming to develop during their six-month tour as the PDATT in Helmand.
The Commanding Officer of 5 SCOTS, Lieutenant Colonel Adam Griffiths, said of the exercise:
Command and control has been identified as a critical part of the success of ANP operations. Current ANP command and control arrangements are at best fragile and are generally reliant on key commanders. Enabling more effective ANP headquarters procedures and processes, including the development of the concept of mission command, is a primary focus over the coming months.
The day-long exercise was run by Captain Matty Hayton of 5 SCOTS, in conjunction with members of the MOD Police who are also deployed to assist ANP training and development.
The exercise primarily sought to engender mission command, functional reports and returns between the ANP district headquarters and the provincial headquarters, and co-operative working practices with other Afghan security agencies such as the Afghan National Army, as well as ISAF forces.
Captain Hayton said:
The ANP commanders and headquarters staff were very responsive to the training and enthusiastic throughout. By the end of the exercise there was a real sense that progress had been made.
Further training of this nature has been welcomed by Colonel Kamaluddin Sherzai, head of operations in the ANP provincial headquarters:
This training is very important. Our ability to plan complex operations and react to security incidents from this headquarters in Lashkar Gah will have direct implications for security across the whole of Helmand," he said. "It is something my officers have to be well-practised in and we will go through this training again, as well as ensuring our district police headquarters carry out similar exercises.
Repeats of the exercise are now planned as a regular event for the ANP provincial headquarters, as well as for its subordinate police headquarters based across Helmand province. Lieutenant Colonel Griffiths commented on the way ahead:
The end state we aim for is the effective planning and synchronisation of ANP operations with minimal ISAF input," he said. "This 'table-top' exercise is a further development of this process and is all part of the institutional development of the ANP which 5 SCOTS are continuing.
Published 30 November 2010