World news story
British meat makes Russia comeback
Ambassador Tim Barrow hosted a dinner at his Moscow Residence to mark the historic return of British meat imports to Russia after 18 years.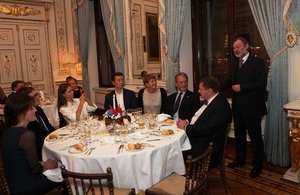 Guest of honour was visiting Environment and Food Minister Owen Paterson who told 40 hoteliers, restaurateurs, senior officials, buyers and gastronomic writers of the breakthrough negotiated between the UK and Russia following a ban imposed originally over foot and mouth disease. The return of beef and lamb, including offal, could be worth around £100 million over the next three years to British producers.
He lauded the quality and safety of British food and drink – especially beef and lamb and also Scotch whisky for which the British government is seeking special status in Russia to protect against fake copycat products.
The Minister underlined the traceability of British meat whose provenance could be tracked from farm to fork and is backed by some of the most stringent checks in the world. He proposed further co-operation with Russian scientists to boost the battle against animal and plant diseases, and invited Russian experts to the UK in early 2014 to a major meeting which will further look to safeguard endangered species, including tigers which were a prime concern of President Putin.
British chef Daniel Phippard of Moscow's Yornik restaurant prepared a sumptuous dinner of Scottish salmon and Dorset lamb to mark the event which it is hoped will encourage an increased market here for the produce. Taking a bow from appreciative diners, he too praised the extremely high quality of the product.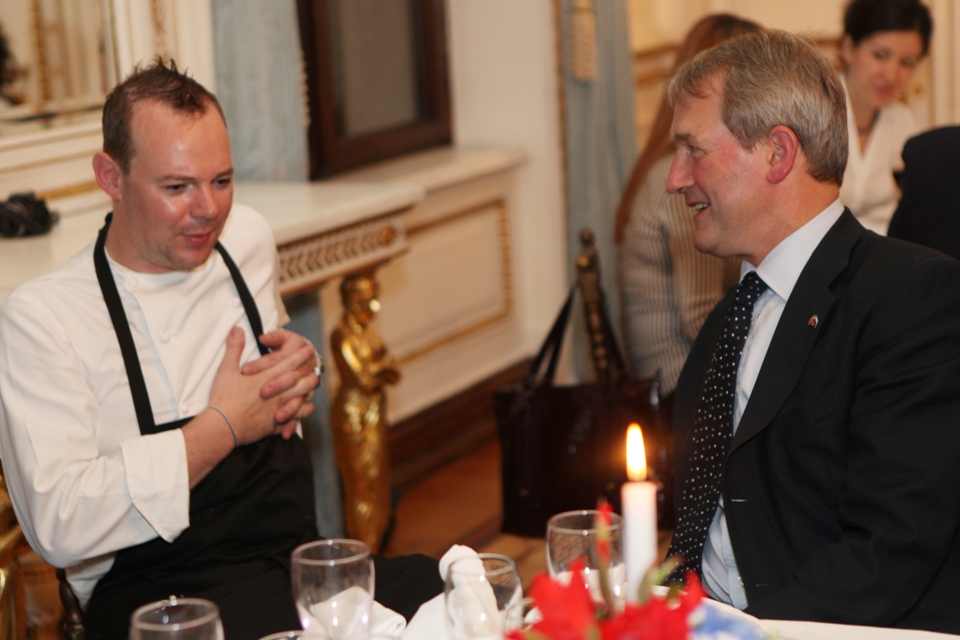 Published 18 September 2013