News story
British and Irish Lions tour: Travel advice
Advice for fans travelling to Australia for the 2013 British and Irish Lions tour.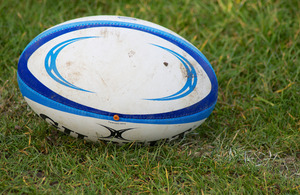 The British and Irish Lions are touring Australia from 3 June to 6 July, playing three Tests against Australia and six other games.
The Tour is expected to attract up to 30,000 travelling fans. As well as this advice, check out our travel advice for Australia.
Passports, visas and travel insurance
British nationals need a visa to travel to Australia. You can do this (free) on the Department of Immigration & Citizenship website.
On arrival you may be asked to provide evidence of funds to support your stay, and a return or onward ticket. Your passport should be valid for the proposed duration of your stay. No additional period of validity beyond this is required. If you are transiting another country en route to or from Australia, make sure you check the entry requirements for that country. Take out comprehensive travel and medical insurance before you travel. If you lose your passport, or it is stolen, you will need to obtain an Emergency Travel Document from the nearest British Consulate.
At the matches
Match venues will be enforcing their standard conditions of entry. Generally speaking, prohibited items include: alcohol; drugs; glass bottles or breakable containers; metal containers, cans; offensive weapons, including potential missiles; flags over 1m x 1m in size; and professional camera/video/ audio equipment. All match venues reserve the right to refuse entry to anyone who is intoxicated and/or disorderly. Licensing laws are strictly enforced: even being mildly intoxicated can lead to being refused entry.
Please see the match venues' websites for full conditions of entry:
Tips
The level of crime is no higher than in the UK. Be careful with personal possessions and travel documents in cities and other popular tourist destinations. Avoid carrying everything in one bag; only carry what you need; and leave spare cash and valuables in hotel safety deposit boxes. Don't leave bags unattended in vehicles, internet cafes, pubs or clubs. Theft from safety deposit boxes is common in cheaper hotels and hostels.
Rip currents are the main surf hazard for all beach users. They can occur at any beach, and can sweep even the strongest swimmer out to sea. Rip currents are responsible for 20 coastal drowning deaths and over 15,000 rescues in Australia each year. Take the following simple precautions:
Don't swim on unpatrolled beaches or after hours
Always swim between the red and yellow flags
Don't swim after consuming alcohol or drugs
Always swim with a friend; never alone.
British Consular offices
Our Consulates around Australia support British nationals in need of assistance.
Emergency services numbers
The number for the emergency services in Australia is: 000.
Further information
Like UK in Australia on Facebook, and follow @ukinaustralia on Twitter
Doing business in Australia
British businesspeople visiting for the Lions Tour might want to consider doing some business while in Australia. Australia is the world's 13th largest economy and has had 21 years of uninterrupted economic growth. The UK exported more than £10 billion of goods and services to Australia in 2011 and goods exports to Australia rose nearly 8% in 2012. To find out more about the business opportunities in Australia, and how we can help, contact UK Trade & Investment.
Published 4 June 2013