World news story
British High Commissioner Victoria Dean hosts a reception for Top Gear Festival
HE Mrs Victoria Dean, British High Commissioner, hosted a glittering reception at her official residence Benmar on Friday 16 May to celebrate the Top Gear Festival which took place in Barbados this weekend.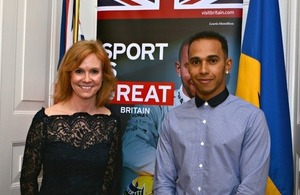 Government ministers and officials, diplomats, local motor enthusiasts and business people mingled with Lewis Hamilton, the recent winner of the Spanish Grand Prix, and the team from the BBC's Top Gear television programme.
The motoring theme was strongly represented, as vintage cars from the Mallalieu collection were show-cased, along with electric cars from Megapower and historic and current Land Rovers from Simpson Motors.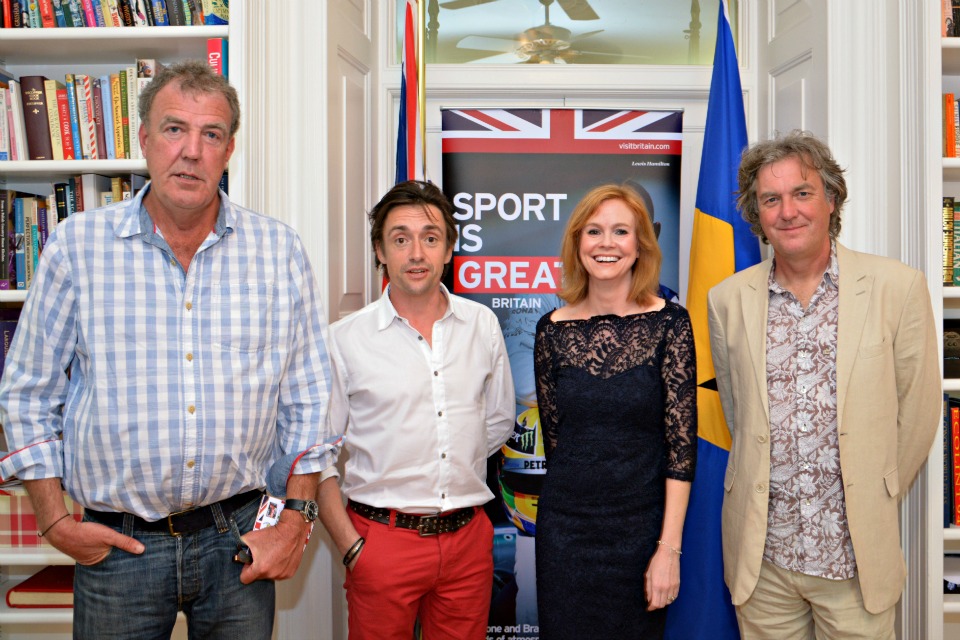 Mrs Dean said, "The Top Gear Festival has given the High Commission the opportunity to demonstrate so much of what is good in British motor sport and the powerful impact of the television programmes made in the UK. The Top Gear festival has brought a huge boost to Barbados tourism and created a fantastic buzz on the island."
Published 19 May 2014