World news story
British High Commissioner to Kenya condemns Lamu attacks
British High Commissioner to Kenya, Dr. Christian Turner condemns Lamu attacks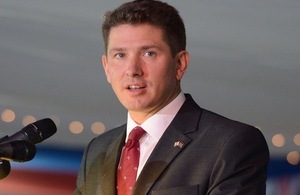 British High Commissioner to Kenya, Dr. Christian Turner, condemns further terrorist attack in Lamu and pledges continued UK support in the fight against Al Shabaab.
Dr. Turner said:
I condemn the attack by Al Shabaab terrorists on a Kenyan Defence Force facility at Baure, Lamu County. I offer my deepest condolences to the families of the brave Kenyan officers who lost their lives or were injured in the attack. I should also like to praise the decisive response of the Kenyan Defence Forces, who displayed exemplary levels of expertise and courage in countering the attack.
There can be no place for such barbaric acts of violence in our societies. The UK continues to work closely with the Kenyan government both in the fight against terrorism, and in its efforts to bring the guilty to justice. Kenya's security challenges represent a shared threat, and require a shared response.
Published 15 June 2015