World news story
British High Commissioner condemns El Adde attack, salutes bravery of Kenyan troops
Remarks by British High Commissioner to Kenya at event honouring victims of recent El Adde attack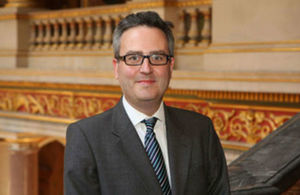 Speaking at an event held to honour victims of the El Adde attack, UK High Commissioner to Kenya Nic Hailey said:
The United Kingdom stands in sorrow with Kenya, the Kenyan Defence Forces and the families of the brave troops killed or injured at El Adde. We stand shoulder to shoulder with Kenya in our strong resolve to defeat the evil of terrorism in Somalia and to build a better future for its people.
Kenya's participation in the AMISOM mission contributes not just to the region's security but to that of the whole world. The UK will continue to do our utmost to support Kenyan and other African forces engaged there, and to build a more prosperous and secure Somalia where terrorism is defeated once and for all.
Published 22 January 2016