British High Commission sponsors Youth Parliament Pakistan's study visit to UK
An eleven member delegation of the Youth Parliament of Pakistan is travelling to the UK on 4th July 2010 for one week to participate in a youth study visit aimed at understanding the British political and Parliamentary system.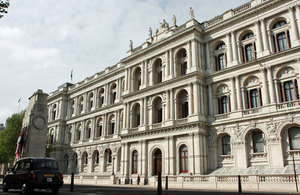 The delegation will visit the House of Commons to see how the UK parliament works. They will meet with the youth divisions of the UK's leading political parties to learn about the role and function of youth wings, and the extent to which the youth wings are represented in the Parties' decision making and policy reform and hold dialogues with British youth, especially the Pakistani Diaspora on issues of mutual concern and interest. The delegation will also meet with British Youth Council and the National Union of Pakistani Students and Alumni (NUPSA).
The Youth Parliament Pakistan is a project conceived planned and implemented by PILDAT and Funded by the British High Commission in Pakistan since 2007 to engage young people (18 to 29 years) in healthy discourse, expose them to democratic processes and practices and to facilitate free but structured expression of their views.
Patterned after the National Assembly of Pakistan, the Youth Parliament Pakistan consists of 48 young men and women who represent the four provinces, FATA, Gilgit-Baltistan, Azad Jammu and Kashmir and Islamabad Capital Territory in proportion to the population of these units. The third batch of Youth Parliament Pakistan is currently undergoing its 1 year term.
Published 5 July 2010