World news story
British High Commission Kampala invites bids for Bilateral Programme Budget 2013-14
The bidding round for the Bilateral Programme Budget is now open. The deadline for receiving bids is 31 May, 2013.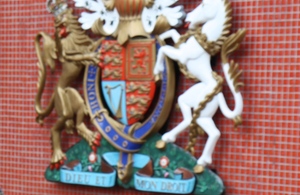 This year's bidding round for British High Commission's Bilateral Programme Budget is now open. This funding is aimed at projects that will improve bilateral links between Uganda and the UK and support the UK's Strategic International Priorities in Uganda.
Our priority areas for project funding this year are:
Human rights and good governance
Sustainable development and encouraging bilateral relations thus enabling a strong programme of economic reform and trade.
Sponsored visits – specifically for senior politicians, academics, key policy makers and key opinion formers from the UK and Uganda to strengthen bilateral links.
This list is not exclusive, and any strong project that supports any of the Strategic International Priorities will be considered.
How much money is available for funding?
The budget for this financial year is £90,000 (over 360 million Uganda Shillings). Except in special circumstances, amounts provided to projects will generally not exceed 50 million Uganda Shillings. Above all, projects should be well-structured, realistic and represent good value. Projects must be completed by March 2014.
What will the Bilateral Programme not fund?
There is NO fund at the British High Commission that provides money for school fees. The Programme cannot provide money for an organisation's core running costs, (e.g. salaries, utilities, rent, transport, etc). It will not purchase vehicles for projects. It will not support private commercial businesses. It does not fund micro-finance / loan schemes.
Please do NOT apply for funding for any of the above.
Reporting and Monitoring
Once a project concept has been approved a full project bid form should be completed making a case for the funding of the project. The bid form should contain documentary evidence of any assertions made by the implementers about the intended area of work. Periodic reports will be required from all funded projects and should include full financial accounts for the money used. Original receipts must be submitted for any project expenditure. Physical checks will be made on all on going projects. A completion report will be required usually within one month of the end of the project.
When to apply:
The British High Commission receives applications from mid April until the end of May 2013.
How to apply:
Please follow the link below to the forms and guidance page which sets out all the requirements: Project Bid Forms and Guidance
Completed project proposals should be emailed in soft copy to Leah Sepuya. The Bilateral Programme Fund is not the only assistance the UK gives to Uganda. Please contact DfID or the British Council for details of other funding that may be available.
Published 15 May 2013