World news story
British High Commission hosts Ugandan Premiere of SPECTRE
UK brings James Bond to Uganda as High Commissioner hosts glittering reception in Kampala.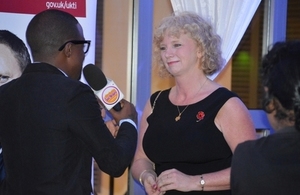 The British High Commission in Kampala, in association with Jaguar Land Rover and Heineken, hosted a glittering 'Bond is GREAT' premiere to celebrate the release of SPECTRE, the new James Bond film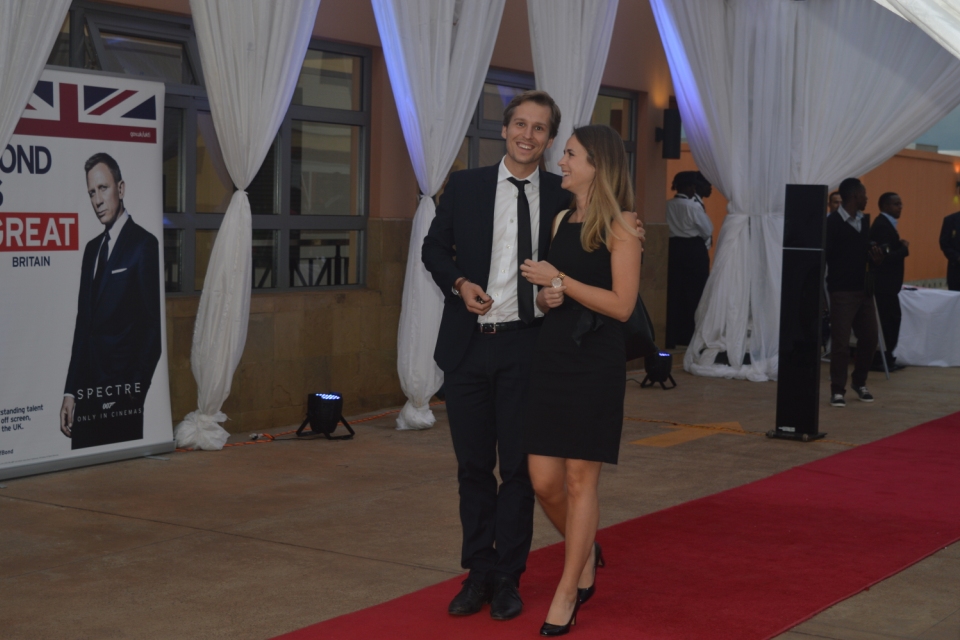 H.E. Alison Blackburne, British High Commissioner to Uganda, welcomed VIP guests from government, business, diplomacy, NGOs and the cultural sector to an elegant cocktail reception on the roof terrace of the Acacia Mall, a luxury shopping centre in the heart of Kampala.
With a "Bond is GREAT" display showcasing the finest British luxury and style, including the latest Range Rover model from the UK, guests enjoyed ice-cold cocktails and sumptuous canapés.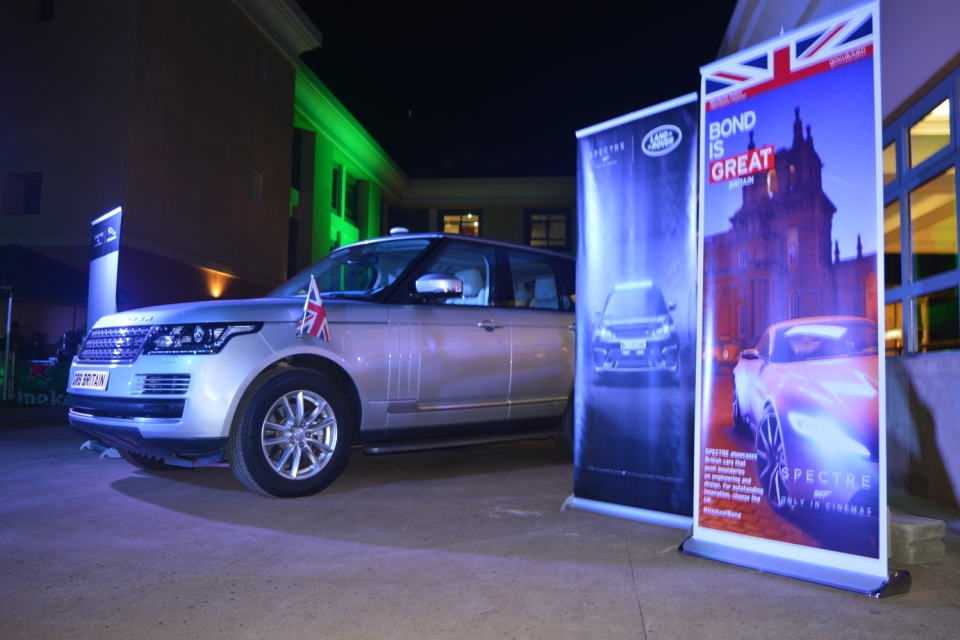 The High Commissioner welcomed her guests to the premiere, and said:
I am delighted to welcome you here this evening for this very special event – the Ugandan premiere of the new Bond film, SPECTRE
In the UK where it has just opened, SPECTRE has broken all records to become the biggest film opening in UK box office history, showing the enduring huge popularity of the Bond series.
The UK has a huge amount to offer, with world-class universities, ground-breaking research, and as a global business centre. The UK is a world leader in creative industries like music, fashion, design and – as we will see tonight – film. The UK offers visitors unforgettable experiences, breath-taking landscapes and iconic attractions.
As the reception drew to a close, guests made their way into the cinema auditoria for the Ugandan premiere screening of SPECTRE, after which the film went on general release.
Document information
Published: 6 November 2015