World news story
British High Commission hosts farewell reception for 2015/16 Chevening Scholarship Awardee
A reception was hosted for Chevening Scholarship Awardee Senior Superintendent Dinah at the Residence of the British High Commissioner.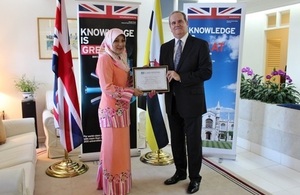 On Tuesday 1 September 2015, the British High Commission hosted a farewell reception for Senior Superintendent Dinah Amat Daud who has been awarded a prestigious Chevening Scholarship for the 2015–2016 session and will be pursuing her postgraduate studies in the United Kingdom this month. The farewell event was held at the Residence of the British High Commissioner to Brunei.
Senior Superintendent Dinah will be pursuing a Masters in Applied Security Strategy at the Institute of Security and Strategy, University of Exeter. She is a senior police officer of the Royal Brunei Police Force and her vast working experience includes secondment to the National Security Committee Secretariat, the Prime Minister's Office. Whilst the course itself is relevant to her profession, she chose Exeter as its research is rated as one of the best in the UK and of international quality.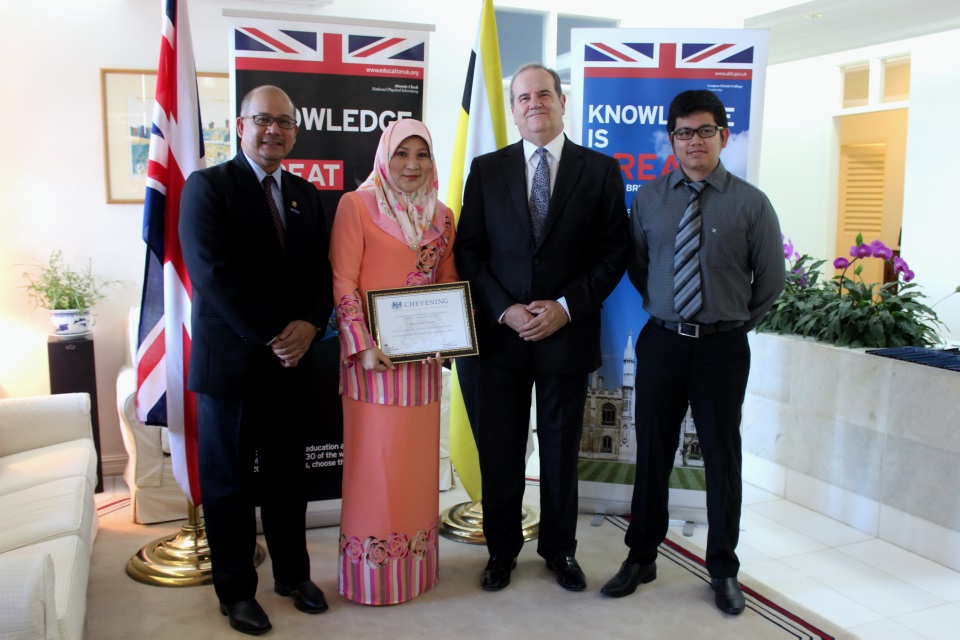 Senior Superintendent Dinah, who has been in the service for 26 years said:
Being awarded the Chevening Scholarship was like a dream come true as it is a very prestigious and competitive award. I am really looking forward to studying in UK one more time and I reminisce the time when I did my Bachelor's Degree in Laws back in 1997 at the University of Buckingham.

I have always been a strong believer in life-long learning geared towards professional developments and organisational excellence. I am very honoured to be part of the worldwide Chevening network and aspire to bring back the learning experiences gained in the United Kingdom and contribute when I return to Brunei.
She is very grateful to the Foreign and Commonwealth Office UK for presenting her the prestigious scholarship award and giving her the once in a life-time opportunity. Following the footsteps of her husband, Haji Abdul Rahim Derus who was also a Chevening scholar and her source of inspiration, she is equally grateful for his full support in her endeavour and pursuit for knowledge.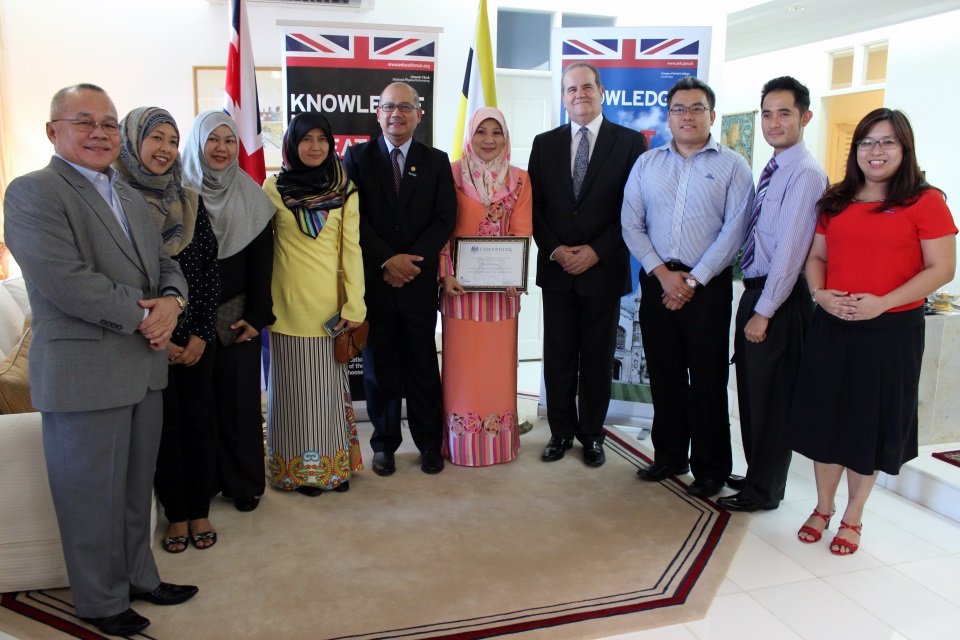 The British High Commissioner H.E. David Campbell, said:
Many congratulations to Dinah Amit Daud who will now be joining a worldwide network of Chevening Scholars. I am sure her studies at the University of Exeter will prove of lasting value to her career in the Royal Brunei Police Force.
Applications for the 2016/17 Chevening Scholarships are currently open for citizens and permanent residents of Brunei Darussalam. The ideal candidate would be in early to mid career, with at least 2 years' work experience and an excellent record of achievements which show evidence of leadership qualities. Applicants should be committed to returning and contributing to Brunei's social and economic development by utilising skills and knowledge acquired in the UK.
All those interested in applying for 2016/2017 Chevening scholarship should visit www.chevening.org/Brunei where potential applicants can find out more information on how to apply, register interest to receive alerts about application and candidate guidance, as well as see the priority subjects for Chevening Scholarships. The deadline for applications is Tuesday 3 November 2015.
Further information
Follow the FCO Chevening Scholarship Scheme on Facebook and Twitter.
Photos from the event can be found on our UKinBrunei Flickr.
Published 2 September 2015