World news story
British High Commission celebrates Her Majesty the Queen's birthday in Brunei
Queen's Birthday Party celebrated Brunei's 30 years of independence and the many connections between Brunei and the UK on Wednesday 18 June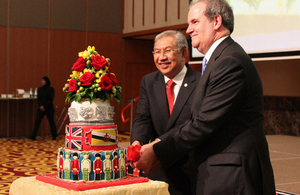 The British High Commission held a Queen's Birthday Party reception at the Empire Hotel and Country Club on Wednesday 18 June 2014. The theme of the evening was to commemorate Brunei Darussalam's 30 years of independence and the many connections between Brunei and the UK in sectors such as defence, business, education, sport and the creative industries.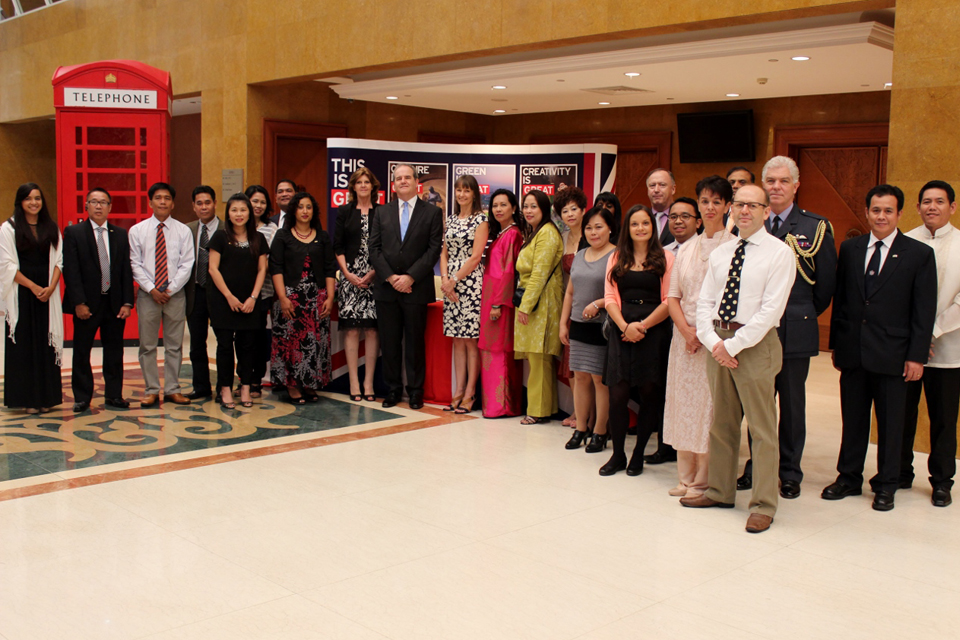 The High Commission arranged a special exhibition in the Indera Samudra Grand Hall of photographs of State Visits by His Majesty the Sultan to the UK and by Her Majesty Queen Elizabeth II to Brunei over the past three decades. Guests were also invited to share a fond memory of UK–Brunei relations in the last 30 years.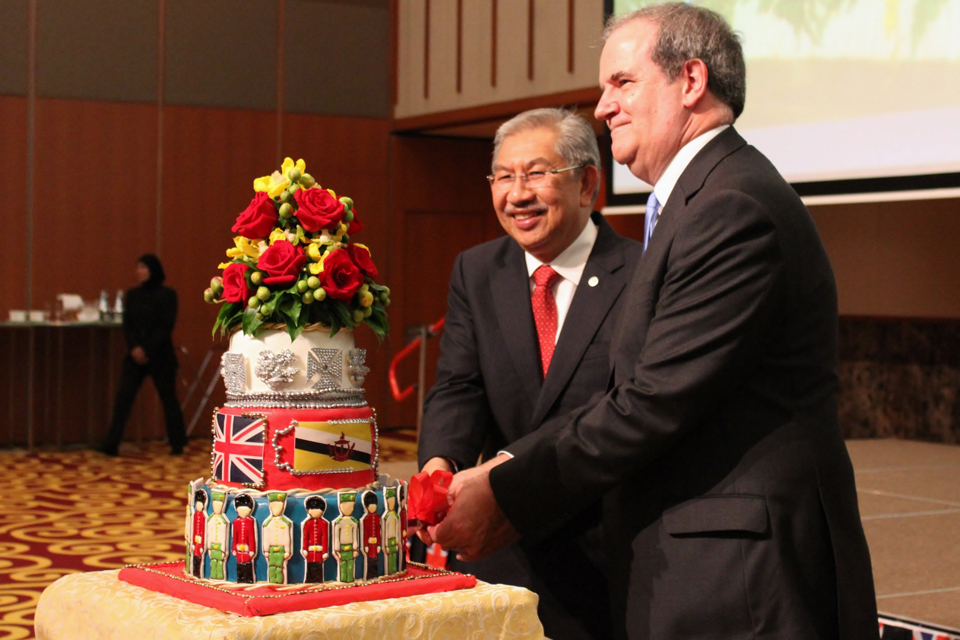 The Guest of Honour was Yang Berhormat Pehin Orang Kaya Laila Setia Dato Seri Setia Haji Abd Rahman bin Haji Ibrahim, Minister of Finance II at the Prime Minister's Office and Yang Mulia Datin Hajah Sapiah binti Haji Sabtu. In his speech High Commissioner H.E. David Campbell underlined the strength of the two countries' longstanding relationship and highlighted visits and activities over the last year in defence, education, finance and sport. As a gift for the Guest of Honour, the High Commissioner presented YB Pehin with a fine bone china platter from the Buckingham Palace Collection. Pehin helped H.E. cut the three tier cake with decorations symbolising UK–Brunei relations.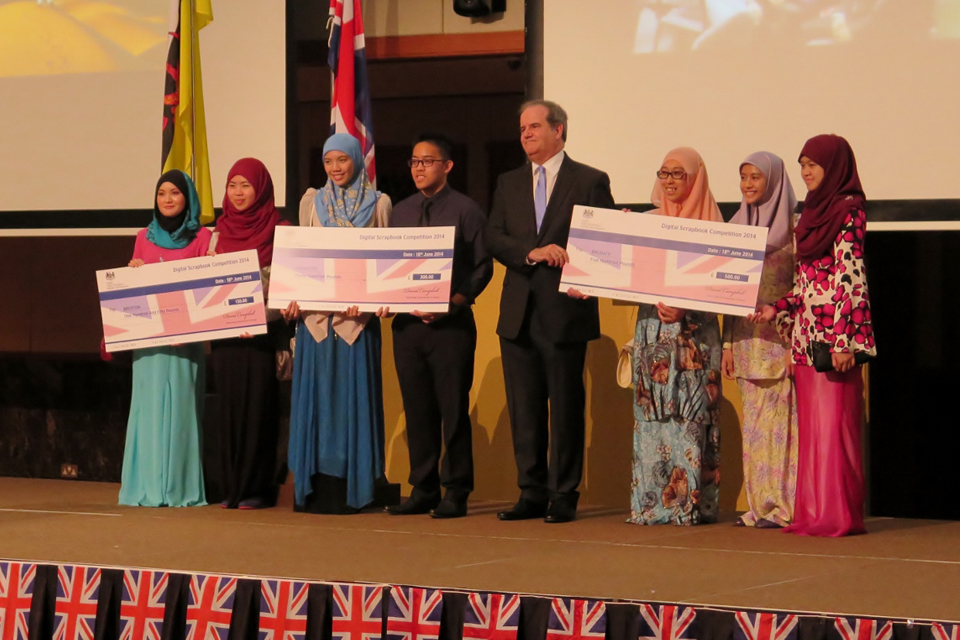 Under the education and creative industries theme, the Digital Scrapbook Competition made its fourth appearance at the Queen's Birthday Reception, this year involving Bruneian Societies at UK Universities. H.E. David Campbell presented the top three winning societies with mock cheques at the end of his welcoming speech. A total of nine societies took part in the competition creating photo collages of images that best portrayed life of a Bruneian student in the UK. There was also a mini exhibition of artwork by Bruneian alumni from the Prince of Wales's School of Traditional Arts over the past five years.
Published 19 June 2014