World news story
British High Commission issued a guide for students on applying for UK Visa
From:

Part of:

Published:

22 July 2014

Last updated:

23 July 2014, see all updates
This was published under the 2010 to 2015 Conservative and Liberal Democrat coalition government
The British High Commission issues today a guide on applying for a student tier-4 visa for the UK.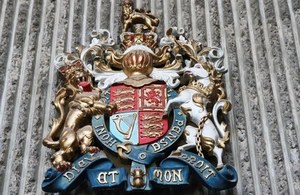 The guidance is part of an ongoing awareness campaign on the British High Commission's Facebook and Twitter pages throughout June and July. The campaign aims to share useful information and tips for Pakistanis applying for UK visas.
Launching the guide, the British High Commission's Head of Visas and Immigration, Claire Murray said:
The UK is open for genuine students and we want to attract the brightest and the best to study in our universities. Every year we receive tens of thousands of applications for UK visas, the majority of which are issued. The summer always sees a surge in UK visa applications, as students apply for their visas to begin university courses in September and October. Through this awareness campaign, we are sharing tips and advice to all prospective UK visa applicants on what types of visas to apply for, what documents we require and the likely turnaround times. We have also invited applicants to send us their questions, via Facebook and Twitter, for our Visas and Immigration team to answer during a Q/A session on Friday 25 July. There are many myths surrounding the UK visa application process. Through this guide for students and the overall awareness campaign, we aim to dispel these and signpost to applicants all the information they need to submit an application.
Notes to editors
Document information
Published: 22 July 2014
Updated: 23 July 2014
Changes to the Guidance
Added translation
First published.