British Government focuses on Asia
British Government Minister for Asia, Hugo Swire, has sent Lunar New Year Greetings to the Vietnamese people, in a video.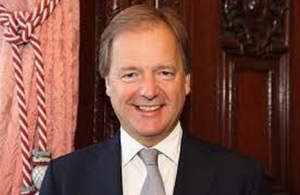 In his message, he said:
And as Strategic Partners, I am pleased that our relationship is has broadened into important areas of cooperation from education, to defence, to science and innovation …. I hope to visit Vietnam myself soon, and to see for myself some of these creative partnerships which are helping us make the world a more prosperous and secure place for all.
While visiting Singapore, British Foreign Secretary, Philip Hammond, highlighted the importance of Asia to the UK. He set out:
the importance of building strategic relationships for Britain across the Asia-Pacific region which are fit for the 21st century.
He went on:
The UK and the countries of the Asia Pacific region are already working as partners for a safer and more prosperous world. But I firmly believe the best is yet to come; that the most important chapter of our shared history is the one we are about to write together.
The full text of the speech delivred by Foreign Secretary Philip Hammond please see here
Please see the video New Year Greetings message from Hugo Swire:
Published 12 February 2015