World news story
British Food and Drink in Spain
Spain remains one of the top UK's food and drink export market. It was the UK's sixth largest food and drink export market, receiving £517 million of UK food and drink exports in 2013, making Spain a unique and mature market for British exporters.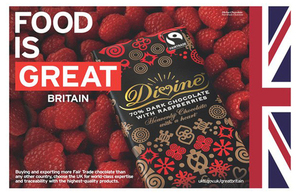 British food and drink products are well known to Spaniards and to Spanish distributors due to their quality, packaging and design.
One of the world's biggest department store chains -El Corte Inglés, and huge food and drink chains -Carrefour and Auchan, sell UK brands. UKTI Spain has supported 200 British food and drink brands in Spain over the last two years.
Watch this video with comments from UK exporters and Spanish distributers attending Alimentaria 2014 in Barcelona, which is among the world's leading international food & drink trade fairs.
Key facts:
Spain is the UK's 2nd export market for crustaceans

Spain is the UK's 3rd export market for breakfast cereals

Spain is the UK's 3rd export market for soft drinks

There are more premium gins brands in Spain than in the UK

Spain is the 2nd largest consumer of gin in the world after the Philippines

Spain remains one of the Scotch Whisky industry's top 5 export markets

Chefs such as Jaime Oliver, Gordon Ramsay or Heston Blumenthal are very well known in Spain

In 2014, YOG frozen yogurt launched in Spain through 40 stores of El Corte Inglés

… and really Indian sauces success through Carrefour and Auchan
Email contact: uktimadrid@fco.giv.uk and uktibarcelona@fco.gov.uk
Follow us: @UKTISpain, UKTI_Barcelona
Published 3 June 2014