British Film Institute and UK Film Council transfer dates announced
Ed Vaizey speech to British Screen Advisory Council.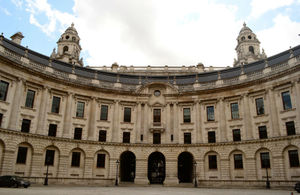 From 1 April 2011 the British Film Institute (BFI) will be appointed Lottery distributor for film, creative industries Minister Ed Vaizey announced today.
Speaking at the British Screen Advisory Council (BSAC) Annual Film Conference, Mr Vaizey praised the work of the BFI, the UK Film Council and Film London for their work to ensure the transfer can take place the first day of the new financial year. Based on current expectations, following the transfer the UK Film Council will close on 1 July.
Certification will also transfer to the BFI on 1 April, whilst the office of the British Commissioner will transfer to Film London.
Mr Vaizey said Government is "absolutely committed" to continue supporting the British film industry, including through increasing the share of Lottery proceeds in film to 60% from £27 million a year currently, to around £43 million by 2014. 
Mr Vaizey also spoke about the forthcoming film policy review which will look at improving the sustainability of the industry.
"We need to continue to engage with the industry on how the lottery distribution and recoupment policy can better contribute to support the indigenous industry. I want to work closely with the industry on this, which is why I've established a Ministerial forum to stimulate dialogue and consider key concerns."
During the speech Mr Vaizey also praised the many nominations for British films at the BAFTAs, Golden Globes and Oscars this year and highlighted innovative collaborations between film and other sectors, including cinemas opening their screens to live content such as opera.
Further information
Published 3 March 2011