World news story
British Fair Mongolia
A one-day British Fair will be held on 18 September at the National Amusement Park, Ulaanbaatar, Mongolia.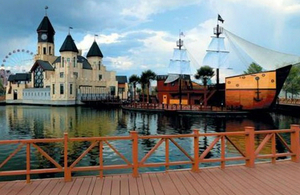 The event aims to generate business for British companies by finding potential partners, distributors and buyers in Mongolia. Also, we aim to showcase UK excellence in a variety of sectors and introduce goods/services of British companies to the Mongolian audience. Sectors will include, but are not limited to:
mining

energy

fashion & retail

food & drink

professional services

ICT,

healthcare

education
This is an excellent opportunity to position your company to tap into an economy that grew at world-beating rates only three years ago, and is now showing signs of recovery, to promote your products and services to Mongolians who are interested in the UK, meet the local business community and hold business discussions with potential partners. Stands are available for companies participating in person (strongly recommended) or alternatively you can take a 'virtual stand'.
The fair is organised by UKTI Ulaanbaatar.
To participate: From the UK - OMIS - £200 + VAT Includes: - stand at the British Fair, - networking reception, - 3 individual business meetings arranged by UKTI Ulaanbaatar upon request
Please confirm your participation by 1 August 2015 to commercial.mongolia@fco.gov.uk
Published 7 July 2015