British exporters get $1 billion UK Export Finance support for exports to Brazil
UKEF guarantees $1 billion line of credit to support UK companies exporting oil exploration and production equipment to Brazil.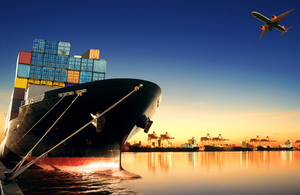 UK Export Finance is guaranteeing a line of credit of US $1 billion to Petróleo Brasileiro Sociedade Anônima (Petrobras) to finance UK exports for Petrobras' investment programme.
The line of credit is to expand Petrobras' oil exploration and production facilities off the east coast of Brazil. It will be provided through HSBC and other lenders.
Petrobras will nominate export contracts with UK based companies to be financed from the line of credit. Supplies under consideration include rigs and vessels for exploration, remotely operated vehicles, control systems, compressors, global positioning services and hardware.
Prior to reaching its decision to support the line of credit UK Export Finance carried out a review to determine that Petrobras' environmental and social policies and practices meet international standards. The review took into account reports produced by the US Bureau of Ocean Energy Management Regulation and Enforcement and BP following the Macondo incident in the Gulf of Mexico in 2010.
Minister for Trade, Lord Green, said:
"UK companies have a strong track record in oil exploration through their work in the North Sea. This line of credit will help these companies boost their exports to Brazil and will take the best of British technology to this important and growing market. I look forward to hearing about successes for companies of all sizes, from right across the UK, as a result of this UK Export Finance facility."
The Secretary of State for Scotland Michael Moore, who is currently heading the largest ever Scottish trade mission to Brazil organised by the SCDI, said:
"This guarantee is fantastic news for British companies and will be of particular help to firms in the North Sea oil and gas industry in Scotland. We have built up a huge amount of expertise in the drilling and exploration industries over the years as well as forging ahead with the new technologies needed to meet the emerging challenges facing the global industry. Today's news of an export guarantee underlines the important links we are building with Brazil and other emerging economies which will be of benefit to Scottish business."
Note
UK Export Finance is the UK export credit agency and works with exporters, project sponsors, banks and buyers to help UK exporters by providing insurance against non-payment risks to UK exporters and guarantees for bank loans to facilitate the arranging of finance to buyers of UK goods. It also provides insurance against political risks to UK investors in overseas markets and guarantees to ease businesses' access to bank finance.
Published 30 November 2011