World news story
British expert on environmental communications visits Ecuador
From 1 to 5 July, James Painter will be in Quito and Galapagos to give workshops for scientists, academics, and the general public.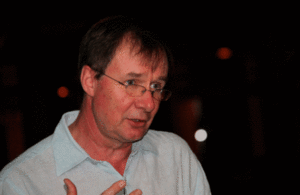 The objective of this joint initiative from the British Embassy in Quito and the Ecuadorean Ministry of Environment is to provide those people who produce information related to environmental issues and climate change with tools to be able to better disseminate their findings and have a greater impact among the media and the general public.
Since 2009, James Painter has regularly visited the country to give workshops for journalists to be able to better communicate climate change and environmental issues. The success of these activities was evidenced during the visit by Lord Nicholas Stern, former Chief Economist of the World Bank and author of the famous 'Stern Review on the Economics of Climate Change', the first report commissioned by a government to an Economist on the impact climate change. The quality of the information about the visit published by the journalists who had participated in the workshops was proof of the positive impact of this long-term initiative.
There will also be conferences open to the general public in Galápagos (Monday 1 July, 9 am, "Salón del Municipio", Puerto Ayora) and Quito (Thursday 4 July, 9 am, "Hemiciclo", Facultad Latinoamericana de Ciencias Sociales – FLACSO). The project also has the support of the Galápagos National Park, WWF, Fundación Futuro Latinoamericano (FFLA/CDKN) and FUNDAR Galápagos/European Union.
Published 27 June 2013