World news story
British expatriates - "It's your vote, don't lose it"
The European Parliamentary elections will be held on Thursday, 22 May.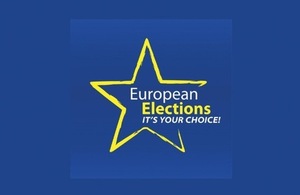 It will be the eighth Europe-wide election to the European Parliament since the first direct elections in 1979. We encourage British citizens living in Sri Lanka and the Maldives to register to vote.
Every British citizen who has been registered to vote in the UK within the last 15 years is eligible to vote in UK Parliamentary general elections and European Parliamentary elections.
Expats are urged to visit www.aboutmyvote.co.uk/overseas where they need to download, fill in and return a registration form by Tuesday, 6 May if they wish to exercise their right to vote.
It is also important for expatriates to think about how they are going to cast their vote. Ballot papers can be sent overseas but people must think about whether they have time to receive and return these papers by polling day. Those who think they might not have time may want to consider voting by proxy. This involves nominating a person they trust in the UK to vote on their behalf.
Published 6 May 2014