World news story
British Embassy The Hague hosts conference on chemical weapons
The British Embassy in The Hague and Wilton Park hosted a conference on 100 years of chemical weapons and the future of the Organisation for the Prohibition of Chemical Weapons.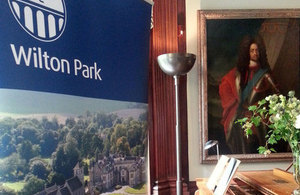 The conference, hosted on 15 June, aimed to remember the awful legacy of the first large scale use of chemical weapons 100 years ago at Ieper during World War 1. The Conference brought together experts on chemical weapons from around the world, with the Director General of the Organisation for the Prohibition of Chemical Weapons, to consider how best the OPCW can work to ensure a world free from chemical weapons for the future.
British Ambassador Sir Geoffrey Adams in opening the Conference said:
I am delighted to welcome you all today to this important Conference. In remembering the horrific effects of poisonous gas use during the First World War, we remember also how in its aftermath countries came together to determine a new global norm to rid the world of chemical weapons for good. We welcome the work that the OPCW has done over the past 18 years to promote a world free from chemical weapons. The award to the OPCW of the Nobel Peace Prize in 2013 was testament to that.

Yet the ongoing use of chemical weapons in Syria, new developments in science and technology and the rising threat of global terrorism show that many challenges remain. We hope that the Conference today will help OPCW shape its own vision for how it will take its vital work forward in the next decade.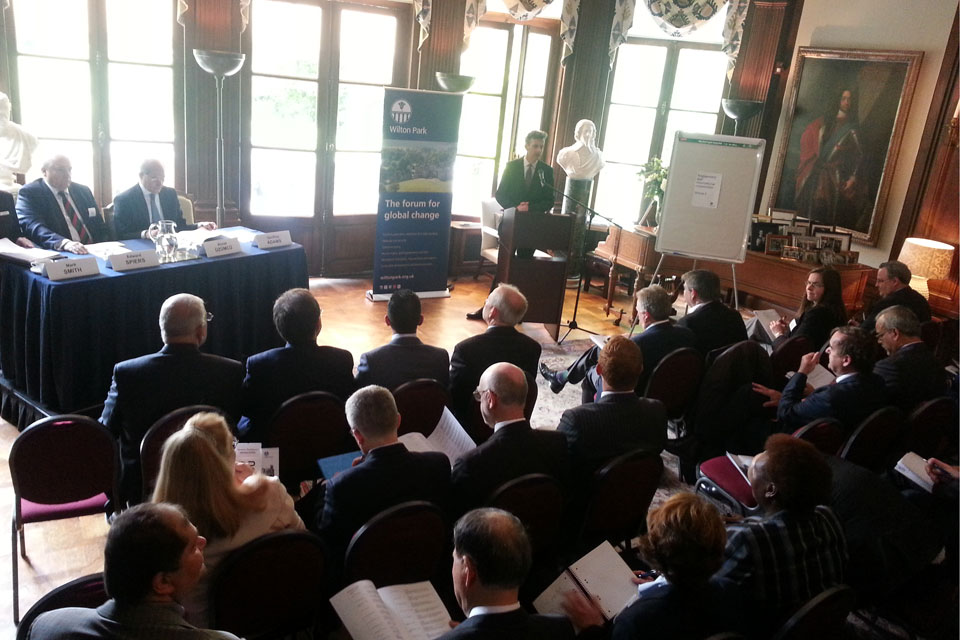 OPCW Director General, HE Ahmet Uzumcu, said:
The discussions you have here today will go a long way towards informing the historic transition process already underway at the OPCW. Where we go next, as destruction targets are met and we address a shifting strategic landscape, is a question very much on all of our minds. When people ask me what sort of an organisation the OPCW is, I have no hesitation in responding: we are a security organisation.

This fundamental purpose will not change, however much the focus of our activities changes. Whether related to disarmament, non-proliferation, assistance and protection or cooperation on peaceful uses of chemistry, all our efforts contribute to an overarching mission. That mission is to enhance global peace and security by "exclud[ing] completely the possibility of the use of chemical weapons.
Published 15 June 2015