News story
British Embassy Lima at Science, Technology and Innovation Week
UK was a top choice for study and innovation at international science and postgraduate fair.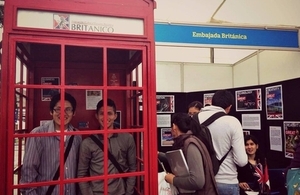 From 7 – 9 November scientists, educators, entrepreneurs and government officials from more than 170 institutions showcased their work through presentations, exhibitions and workshops during the Science, Technology and Innovation Week organized by CONCyTEC, the Peruvian science and technology agency, and the Municipality of Lima. This year, for the first time, the event included an International Postgraduate Fair where over 30 representatives from national and international universities and foreign embassies offered information about study programs in science and technology subjects.
The British Embassy in Lima participated in the fair showcasing UK expertise in innovation and technology, ranging from the discovery of DNA and the invention of the sandwich to the creation of the World Wide Web and breaking the land speed record. Visitors to the UK stand found out more about why the UK is a top place for postgraduate study, with 30 of the top 200 universities in the world and cutting-edge courses in science and technology. Those who told us what they would invent to change the world got an exclusive GREAT British moustache and got to pose for photos in front of an iconic red phone box, kindly provided by the Británico.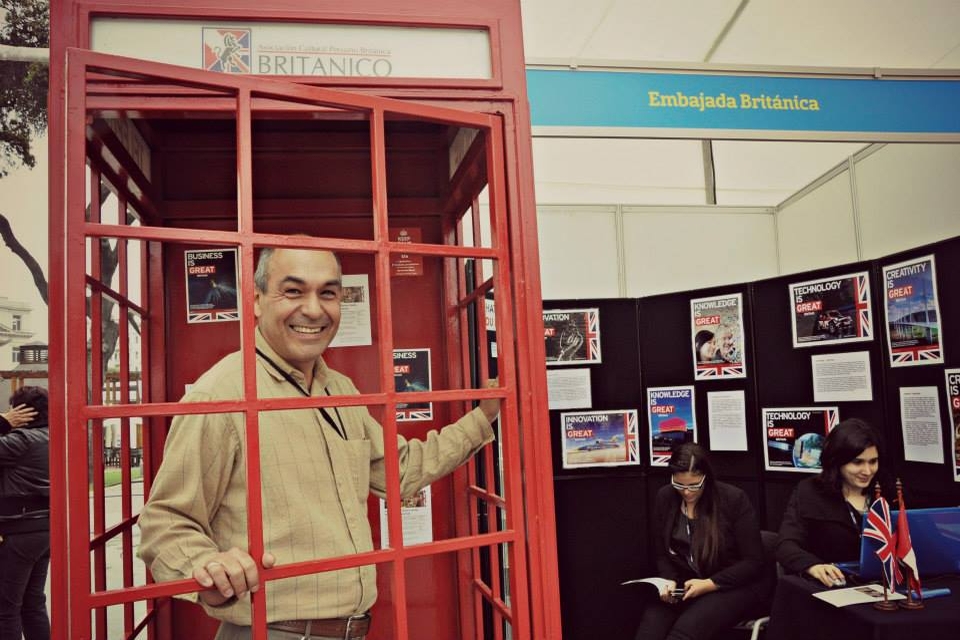 The hot topic for visitors to the fair was how to study in the UK. The Education UK website allows you to search for courses by subject and by institution, and has a huge amount of information from visas and English language to scholarships and what it is like to live and study in the UK. Embassy staff and volunteers talked about the UK Government's Chevening programme (this year's deadline: 15 November) which offers full Masters-level scholarships for those with leadership potential in their chosen area of study, who are committed to making a difference in Peru. Many were interested in the opportunity to study in the UK with the Peruvian government's Beca Presidente scholarship scheme (this year's deadline: Friday 22 November), SERVIR's Reto Excelencia programme and FINCyT's PhD scholarship scheme (this year's deadline: Monday 18 November).
PHOTO GALLERY: Click here.
Published 13 November 2013