World news story
British Embassy Kuwait marks the UN 103rd International Women's Day
This was published under the 2010 to 2015 Conservative and Liberal Democrat coalition government
The British Embassy and Kuwaiti partners celebrate the contribution and potential of women in Kuwait on the occasion of International Women's Day.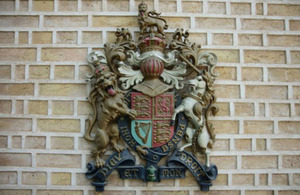 HMA Mr Frank Baker OBE, his wife Mrs Maria Pilar Fernandez and all the staff at the British Embassy Kuwait have been joined by many of our Kuwaiti friends to mark the UN 103rd International Women's Day on Saturday 8 March.
The promotion and protection of human rights is at the very heart of UK foreign policy. And as one of the FCO's key thematic priorities, women's rights is a crucial element of this. Women and girls should have the power to shape their lives and control the decisions that affect them. Women's equal participation as leaders and decision-makers is a fundamental prerequisite for gender equality, creates female role models and can lead to legislative change to tackle gender inequality.
The UK's theme for International Women's Day this year is women's economic empowerment and raising girls' aspirations. Foreign Secretary William Hague supported this in his recent speech stating that:
I believe that there is no greater strategic prize of the 21st century than the full social, political and economic empowerment of all women everywhere. This must be the century in which women take their rightful place.
In Kuwait, where so many women play a prominent role and are forging a path to leadership in the private and public sectors this topic is more relevant than ever. And we are delighted that Sheikha Fariha Al Ahmad Al Jaber Al Sabah, Dr Lubna Al-Kadi, Ali Zalzalah, Sara Akbar and Maha Barjass have joined us in highlighting and celebrating the important role of women here in Kuwait.
Sheikha Fariha Al Ahmad Al Jaber Al Sabah, UN Goodwill Ambassador and President of the Kuwait Association for the Ideal Family, said:
I look forward to strengthening the role of women in society and enabling them to take responsibility.
Dr Lubna Al-Kadi, Director of Women Studies Centre, Kuwait University, said:
Women have the potential to not only change their own economic status but also that of their country. In the second millennia women in Kuwait have proven that dreams can become realities and no boundaries exist, whether running your restaurant or drilling for oil. So think big and never underestimate your capabilities, big successes began with small steps.
Ali Zalzalah, Board Member of Kuwait Economic Society, said:
Kuwaiti women have achieved many significant achievements by occupying important economic and political positions like members of National Assembly and Ministries council, I believe that the future will witness more prosperous achievements and opportunities will be equal between both genders.
Sara Akbar, CEO Kuwait Energy, said:
Even if opportunities don't seem to exist for women, it is the confidence that we have as talented professionals that gets us to our goals. Self-confidence and motivation is behind a woman's success.
Maha Al-Barjas, Vice President Arab Organization for Human Rights and Secretary General Kuwait Graduates Society, said:
Freedom and full equality for women to enable them to engage in all fields…this cannot be achieved with the economic subordination of women to men, and the process of economic empowerment is one of the primary keys to resolve all the issues of women.
Every country, including the UK, has far more to do to champion women's rights and empowerment, but this is not just a national responsibility. We should all be working towards a global effort to break down the barriers which hold women back and unlock their full potential. We hope you will all join us in marking International Women's Day today to celebrate how far we've come and raise the focus on the progress still to be made.