World news story
British Embassy Kuwait is closed for the Islamic New Year
On the occasion of the Islamic New Year, the British Embassy in Kuwait will be closed on Thursday 15 October 2015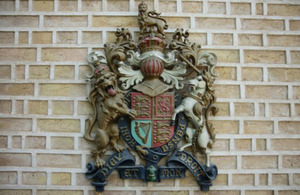 On the occasion of the Islamic New Year, the British Embassy in Kuwait would like to send its warmest wishes to people of Kuwait and wish them a Happy Islamic New Year.
During this time, the British Embassy and its departments, including visa services at the Visa Application Centre in Al-Tijaria Tower, will be closed on Thursday 15 October 2015. The embassy will reopen on Sunday 18 October 2015.
Happy Islamic New Year!
Published 12 October 2015