British Embassy in Madrid now on Facebook
The British Embassy in Madrid has today launched its Facebook page, allowing dedicated social networkers to get news about the Embassy and Foreign Office via the popular site.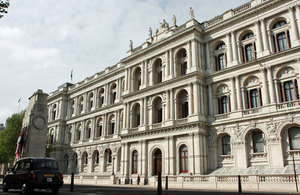 Joining 400 million other users of Facebook , including British Embassies in Caracas, Kabul and Kuwait, the Embassy in Madrid is hoping to reach a wide and varied audience.
Following the British Embassy in Madrid on Facebook allows you to see all its latest news. There are also links to FCO travel advice and information about visiting or living in Spain. Linking to the Embassy's Flickr and YouTube channels, the Facebook page shows up-to-date photos from events and useful videos. Most recently, the consular network in Spain uploaded a "Living in Spain" video which gives important advice on a range of topics from claiming a pension to registering to work in Spain. Users of Facebook are encouraged to visit the site and give it a thumbs up if they think information they see there is useful - use the 'like' button!
Spain welcomes around 16 million British visitors a year, and is home to an estimated 1 million British nationals. The British consulates across Spain will see a huge increase in British visitors in the coming summer months - websites and social networking sites are increasingly the medium of choice for tourists and residents to get information, particularly about safety abroad.
Published 7 July 2010