World news story
British Embassy in Guatemala celebrates the 800th anniversary of the Magna Carta
The Embassy is launching a comprehensive programme dedicated to the principle that no one is above the law.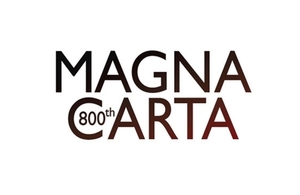 In 2015, the UK celebrates 800 years since the sealing of the Magna Carta – the document described as England's greatest export. Events are taking place around the UK and the world to celebrate the Great Seal anniversary.
The British Embassy in Guatemala will join the celebrations by running a series of thematic events throughout June to demonstrate the importance of the principle – enshrined in the Magna Carta – that no one is above the law.
To mark the beginning of the activities, Sarah Dickson, British Ambassador to Guatemala, said:
The Magna Carta's origins rely in a confrontation between a King who ignored the economic and political interests of those from whom he derived his power. This is a powerful reminder to modern politicians of the dangers for a State which tries to live beyond its means and disregards the interests of those who fund it. I hope you enjoy our Magna Carta month in Guatemala, but most importantly, that you all really celebrate the principles it defends.
Some of the highlights of the celebrations are:
| | | |
| --- | --- | --- |
| June 8 – 10 | Public display of information about Magna Carta and UK Scholarships | Universidad Rafael Landivar. Plaza techada |
| June 8 – 10 | Public display of information about Magna Carta and UK Scholarships | Universidad Francisco Marroquin. EEPRI, Edificio Academico |
| June 10 – 12 | Public display of information about Magna Carta and UK Scholarships | Universidad del Istmo. Edificio Estudiantil |
| June 10 – 12 | Public display of information about Magna Carta and UK Scholarships | Universidad San Carlos de Guatemala. Edificio S2, Facultad de Derecho |
| June 15 | Official Magna Carta Day | Visit our Facebook page for special content and photos |
| June 18 | Magna Carta Day celebration in Guatemala with political contacts | Private event |
| June 24 | Unveiling commemorative plaque at the Constitutional Court | Press conference Constitutional Court Zone 1 |
Published 3 June 2015